How to Remove a Porsche Center Cap
by Leonardo R. Grabkowski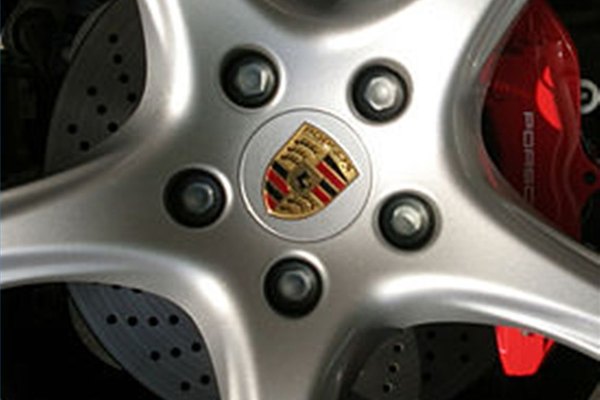 There is a certain prestige to owning a Porsche. Porsche owners pay for this upfront, but usually don't realize they'll pay for it later as well. Whether your Porsche is a 911 or a Cayman, it requires special (and frequently pricey) maintenance. Simple procedures that can be performed at home on a Chevrolet usually cannot be performed on a Porsche. Your Porsche has special center caps that require a special tool to be removed; any other method will damage the clips or paint on your center caps.
Acquire Porsche tool number P-72192290. This tool is specially designed to remove your Porsche center caps. It can be obtained at your local Porsche dealership.
Examine each center cap closely. There are two small holes in each center cap, on each side of the Porsche crest design; the special tool is designed to fit directly into the holes.
Insert the tool into the center cap holes. Push the tool to the side to remove the center cap. The tool disengages the tiny clips located within your Porsche center cap.
Tip
check Several companies sell aftermarket equivalents to the Porsche center cap removal tool. See Resources for alternatives, but keep in mind Porsche recommends using its own part. You can remove a Porsche center cap without the tool if the wheel is removed. Simply push the backing of the center cap to pop it out.
Warning
close This method will work on every Porsche vehicle except for the Porsche Cayenne SUV. The Cayenne requires tool number P-72192291 for removal.
More Articles
Photo Credits
photo_camera kuebi/commons.wikimedia.org