How to Make Tires Grip Better
by Bob Shneidley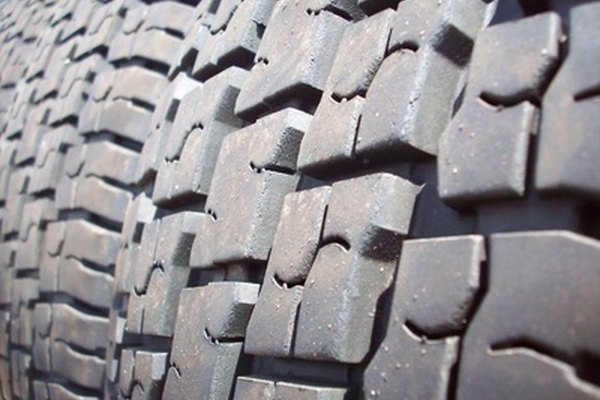 Tires are vital for your safety on the road, as well as the safety of others. Many accidents are caused by worn down or old tires, especially in wet or icy road conditions. Tires are the only point of contact between the road and your car and can make an otherwise safe situation very dangerous if you are not driving with tires with the appropriate grip. Fortunately there are several ways to increase the grip on the road through selecting the right tire. With a high-quality grip your road safety increases exponentially and you are helping everyone on the road.
Inflate your tire to the proper level. No matter how fancy or expensive your tire is it will not perform to the proper standards if it is not inflated to the right level. Know the proper level for your specific tire and check your tire level monthly. The technology on the tires that creates the grip can not operate to its full potential if the tire does not have enough air in it. Carry a tire gauge at all times to check a tire that may feel low.
Check the tread depth of your tire. A worn down tire loses a significant amount of its grip and is a huge contributor to road accidents. Use a Lincoln penny to check your tire tread. Hold the penny by the bottom so you are holding the lettering on the penny. Place the top of Lincoln's head in one of the tire grooves and measure the lowest point in the tread. If any part of Lincoln's head is covered by the depth of the tread, your tire is in good shape. If Lincoln's head is exposed you need to replace your tires for better grip.
Buy new tires dependent on the weather conditions where you live. Match your new tires to the specifications of your old tires. Standard all-season tires are best for most drivers as they provide all-around traction for most driving conditions. Purchase these tires if you live in mild climates without snow or icy conditions. Buy studless snow tires if you drive in a mixture of snow and dry conditions. Not having studs will reduce tire damage and road noise. Studless snow tires feature siping, or small horizontal cuts along the width of the tire that grip the icy conditions that are essential for grip if you are exposed to snow and ice.
References
Photo Credits
photo_camera line of tires image by ashotoflife from Fotolia.com