How to Install Corvette Seat Covers
by Jayme Lee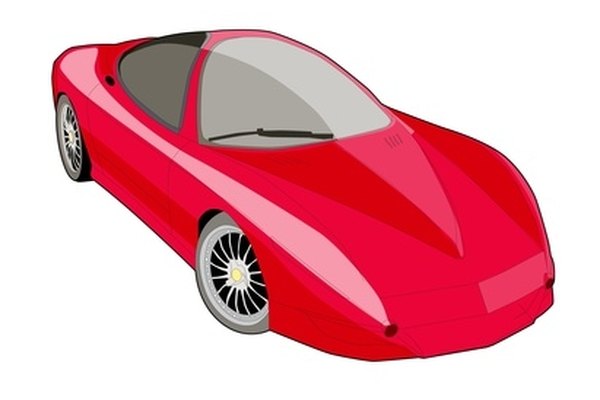 Seat covers are used to preserve or cover up blemishes in automobiles. Spilling foods, drinks or even dropping a cigarette can severely damage a seat. Even normal wear might eventually make seats look unflattering. One of the main things that buyers take into consideration is how the interior appears when looking over a vehicle. A Corvette with worn, stained seats or ones with holes may deter potential buyers. The sports car is considered an investment and needs to be properly maintained to hold value. Thus, seat covers may be valuable inside a Corvette.
Choose the type of seat covers that you wish to install in your Corvette. Some seat cover kits require you to remove the headrests or the actual seat from the car. Those types of kits will come with their own product instructions. Due to different models of the Corvette, the owner's manual will properly guide you with those tasks if you run into difficulties. Consider buying the universal slip-on seat covers for ease.
Vacuum the seat thoroughly with a shop vacuum that has an upholstery attachment. Pay close attention to seat crevices and flaps while vacuuming to insure all loose debris are removed.
Look over the seats for any stains that are present. Apply a leather or upholstery cleaner to the seat per the product instructions. Spot-check the seats with your hands after cleaning to insure that they are dry and to prevent mildew from forming.
Pull the level found on the side of the seat upward so that the back of the seat flips forward.
Take the top of the seat cover and slip it over the headrest. Pull the seat cover down the back of the seat.
Slide the bottom portion of the seat cover over the bottom half the seat. Pull both sides of the seat cover down to insure that it fits snug.
Pull the side seat lever up and push the seat back into the normal position.
Smooth out any fabric that is bunched up with your hands. Pull on any loose sides of the cover to make sure that it is tight and neat over the seat.
Grab the seat cover strings and hooks underneath the Corvette seat. Reach underneath and place the hooks onto the seat frame.
Repeat the above steps for installing the remaining seat cover on the other seat.
Tip
check Consider taking your Corvette to a professional upholsterer if the interior of your car is severely stained or damaged. Get a few price quotes and ask to see a portfolio of previous work that has been performed. Very badly damaged seats can lower the value of a Corvette.
References
Photo Credits
photo_camera car corvette image by patrimonio designs from Fotolia.com