How to Buy a Used Car in Virginia
by Dan Howard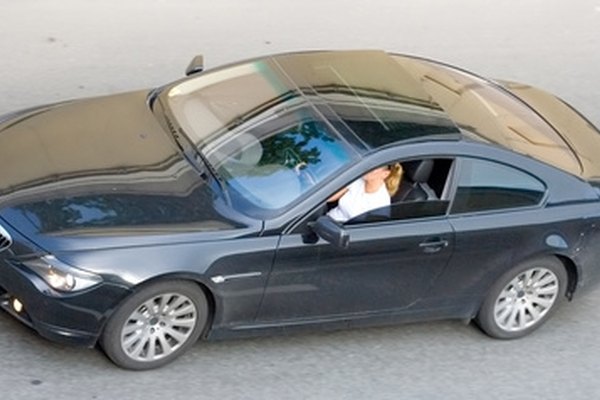 Purchasing a used car in Virginia requires you to gather and file several documents with the Virginia Department of Vehicles (DMV). When you purchase your vehicle, you must obtain a signed title and a bill of sale from the dealer or individual from whom you purchased the car. You'll also need to obtain verification that your car has passed a state safety inspection. Once you've obtained these documents, you can fill out an application for a title and registration and visit your local DMV branch to register and title the vehicle.
Purchase a used car from a auto dealer or private party. Be sure to have the vehicle inspected by a mechanic that you trust prior to purchase to ensure that there aren't any unpleasant surprises down the road.
Obtain the title for the vehicle from the dealer or individual that sells you the used car. Make sure that the former owner has completed and signed the "Assignment of Title By Owner" section to indicate transmission of title ownership to you. You will also need to fill out the "Application for New Owner Certificate of Title and Registration" section on the title.
Buy auto insurance from a vendor that is licensed to operate in the state of Virginia. Virginia requires minimum liability insurance coverage of $25,000 for bodily injury of one person, $50,000 for bodily injury of multiple people, and $20,000 for property damage. Alternatively, you may choose to forgo insurance and pay an additional $500 fee when registering your car. This fee allows your car to be registered without insurance for up to 12 months, but does not release you from liability in the case of an accident.
Pass a vehicle safety inspection. The purpose of this inspection is to verify that your car is in functional condition for safe driving. You can bring your car to any auto dealer or repair shop that has a large white and blue vehicle safety inspection station sign on the premises.
Pass an emissions test. An emissions test is only required if you live in Arlington, Fairfax, Loudoun, Prince William, or Stafford counties, or if you live in the city of Alexandria, Fairfax, Falls Church, Manassas, or Manassas Park. Most repair shops can administer the test and forward the results of the test to the Virginia DMV.
Download and complete an application for title and registration, form VSA 17A. This form can be found on the Virginia DMV website. You can also obtain a copy of this form from your local DMV branch.
Register and title your vehicle at your local DMV branch. Bring the completed form VSA 17A, the original vehicle title, proof of insurance, proof of your address, such as a payroll stub or utility bill, proof of your vehicle safety inspection, and a bill of sale indicating how much you paid for your vehicle.
Pay applicable titling and registration fees. As of September 2010, you must pay a registration fee of $40.75 if your vehicle weighs less than 4,000 pounds, $45.75 if your vehicle weights more than 4,001 pounds, and $51.75 if your vehicle is a pickup truck that weighs between 6,501 pounds and 7,500 pounds. You will also need to pay a $10 fee for titling the vehicle.
Photo Credits
photo_camera Luxury Car sportscar from my luxury car series image by alma_sacra from Fotolia.com