How to Buy a Rebuilt Salvage Car
by Jessica Kolifrath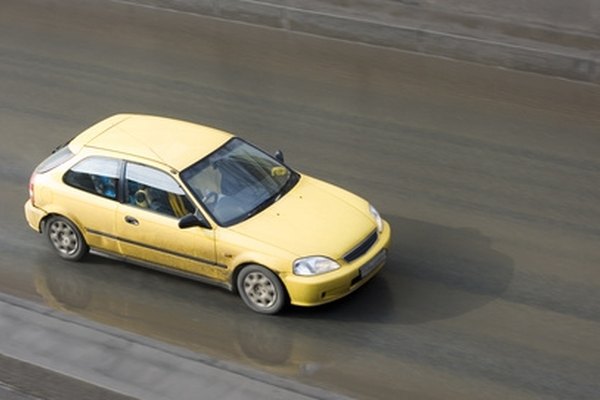 Cars with the term rebuilt, rebuilt salvage, or salvage on the title have been through a serious accident and may have been repaired. What counts as a serious accident, as well as when a car is considered rebuilt from it's salvage condition, differs from state to state. Some states do not require salvaged vehicles to be marked as such on the title. Purchasing a rebuilt salvage vehicle can be risky, as damage is not always adequately repaired.
Consider the risks of purchasing a rebuilt salvage vehicle. Many cars with this designation are declared as totaled by an insurance company, then sold at an auction. Some sellers might perform only the most minor repairs before selling these vehicles, leaving them unsafe.
Find an insurance company and financing before purchasing a salvaged or rebuilt vehicle. Most companies will not finance or insure a rebuilt vehicle. Finding companies that will must be done before choosing the car.
Look for signs of water damage to determine if the car was ever flooded. Check the interior for water lines, look for rust, and be wary of musty odors. Flooded cars can have serious mechanical problems that are hard to find with an engine inspection.
Check state laws for rules about changing a salvaged vehicle title to a rebuilt title. Some states require cars to have safety inspections before the title is changed, while others do not.
Examine the car for signs of frame damage. Twisted or out of position door frames, trunk lids or hoods and hard to shut doors are all signs. A damaged frame can make a car more likely to crumple in an accident, and is very difficult and expensive to repair correctly.
Run a vehicle history check. Some vehicle history checks show the accident or incident that caused the car to be considered a salvage. Auto insurance companies are not always required to report the incident, however.
Purchase a rebuilt vehicle for well below it's estimated used value. Rebuilt vehicles should cost at least 25 percent less than a used car of similiar age and odometer reading.
Tips
check Take a rebuilt salvage car to a mechanic for a thorough inspection before purchasing, if possible.
check Some cars with clean titles may be salvaged or rebuilt vehicles. Dealers have been known to move a car to a state with no salvage title requirements, then back into the original state to clear it's title.
Warning
close Do not purchase a rebuilt salvage car at auction without inspecting it first. Some auctions hide frame or body damage by angling the car.
References
Photo Credits
photo_camera yellow car, a honda japanese sport car model image by alma_sacra from Fotolia.com