How to Remove a Side Door Hinge Pin on a Chevy Van
by Russell Wood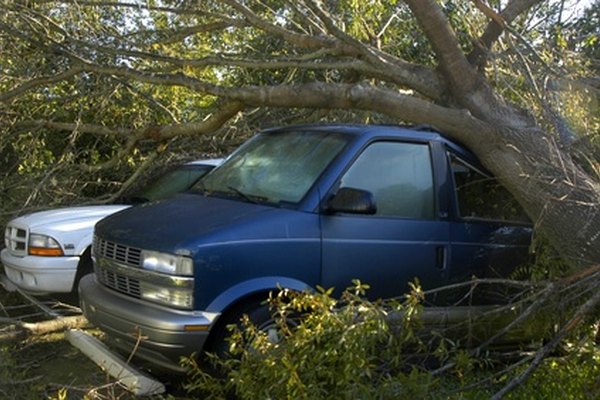 The side door on a Chevrolet van is opened and closed on hinges, and these hinges have pins inside of them. The weight of the door and frequent use can wear the pins down, which causes the door to hit the door jam when it's opened or closed. To fix the problem, the hinge pins on the side doors have to be removed and replaced.
1
Open the door and support it at the bottom using a jack stand.
2
Locate the door spring in the door jam of the door. Insert the compressor tool and wrap it around the top and bottom of the spring. Tighten the tool using an open-end wrench until you can pull the spring out of the jam.
3
Locate the clips holding the door hinge pins in place. Spread out the clips using the pliers and tap them out of the door jam using the punch and hammer.
4
Tap the hinge pin up from the bottom of the door hinge using the punch and hammer. Once the head of the hinge pin is clear, pull it up and out of the hinge assembly with the pliers.
Tip
check You can find the GM door hinge spring compressor tool at your local dealership, parts store or major tools supplier.
More Articles
Photo Credits
photo_camera hurricand dammage to family van image by nTripp from Fotolia.com