How to Find 2002 Mercury Sable Keyless Entry Code Locations
by Thomas West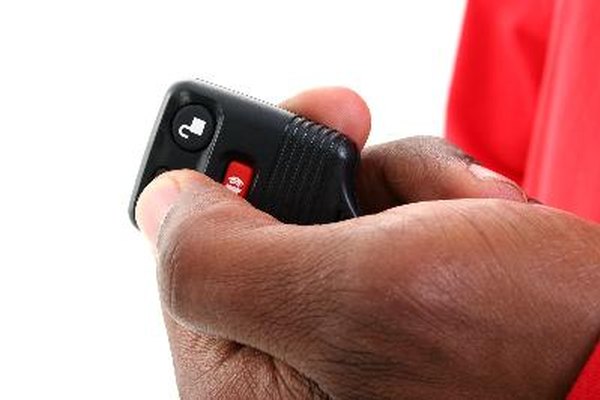 The Mercury Sable first appeared as a 1986 model. The Sable shared the same platform as the Ford Taurus, as well as several convenience options, such as the keyless entry system. This system utilizes a keypad located on the driver's door near the door handle and allows you to unlock the doors by entering the factory-preset five-digit code on the keypad. You can add your own five-digit number if desired, but you must know the original factory code before it can be added.
1
Check the owner's wallet card, which has the factory keyless entry code imprinted upon it. Check the glove compartment or the owner's guide packet for the card, as this is where it is placed at the factory.
2
Remove the cover from the fuse box on the underside of the dashboard on the passenger side.
3
Check the inside of the cover for the factory-set keyless entry code.
4
Call your local Ford, Lincoln or Mercury dealer, who may be able to provide you with the factory keyless entry code. Have your car's serial number handy.
Tips
check You can program your own personal five-digit code into your 2002 Mercury Sable's keyless entry system. Enter the factory-preset code on the keypad on the driver's door, and then press the 1-2 button within five seconds. Enter your own personal five-digit code, then note that the doors lock and then unlock. This confirms that your code has been accepted. Exit the programming mode by pressing the 7-8 and the 9-0 buttons simultaneously or by waiting five seconds without pressing any other buttons. Do not set a code that can be easily figured out by thieves, such as sequential numbers or a code that uses five of the same number. If at some point you forget your personal code, don't worry. You can still use the factory-preset code at any time to unlock your doors.
check Entering the factory code or your personal code on the keyless entry keypad will only unlock the driver's door. If your wish to unlock all doors, press the 3-4 button within five seconds of unlocking the driver's door. Open the trunk or lift gate by pressing the 5-6 button within five seconds of unlocking the driver's door.
Photo Credits
photo_camera car keyless entry and alarm remote image by Jaimie Duplass from Fotolia.com