Types of Car Interiors
by Dennis Hartman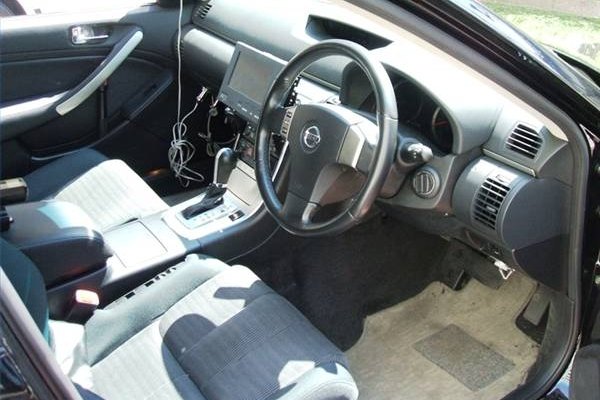 While the easiest way to identify a car remains its exterior design, car interiors vary widely among different types of automobiles. Interior features, materials and dimensions can tell a lot about what a car was designed for, what it cost and how it will perform.
Luxury Car Interiors
Some of the most interesting car interiors belong to luxury cars. A luxury vehicle interior is defined by ample legroom, comfortable seats, unobstructed views and the latest in technology and convenience features. While most of these features make their way down into more affordable cars over time, the overall design of a successful luxury car interior will speak to its status even when it is no longer the newest model on the road. The use of unusual or expensive materials is also common inside luxury cars. Carbon fiber, real wood and leather are all signs that a car is anything but entry-level. In some cases, such as the Cadillac Sixteen concept car, materials such as silk and crystal are integrated into the passenger area.
Sports Car Interiors
True sports cars are all about performance, and their interiors speak to this priority. Despite stunning designs, sports car interiors are usually constructed with practical purposes in mind. Bucket seats that brace the driver during hard lateral acceleration are common, as are large, easy to read gauges. Sports cars may include many more gauges than a standard passenger car so that the driver may monitor more of the car's systems and adjust their driving accordingly. Two-seat sports cars are common when more room is taken up by a large engine or when a car's short stance means better handling but less space for passengers and cargo. Many sports car interiors appear to be minimal. For example, the Dodge Viper was famously offered in the 1990s without a radio. This is because most interior accessories add weight to the car, thus cutting down on performance. The use of lightweight materials such as carbon fiber, plastic and fiberglass are common for the same reason.
Family Car Interiors
Family cars generally have interiors that focus on practical considerations, though the goal is different from that of other car types. Usually, a family car is designed to accommodate four or more passengers comfortable. This also means including ample space for their belongings. Entertainment systems are also common inside many modern family cars. DVD players and ceiling- or headrest-mounted monitors provide entertainment on long drives. Safety features are another important part of family cars, often appearing there first before being offered on other models. Several notable features exist only on family cars, such as the series of innovations offered by Chrysler on its minivans. Sliding doors, flat folding seats, and interior tables are just a few of the family-friendly selling points that have made Chrysler's minivans popular for so many years.
Customized Interiors
With any type of car, the ability to customize it to the owner's likings has great appeal to many drivers. Custom interior accessories is a huge industry with car owners spending vast amounts of money to make their car's interior more comfortable, more noticeable or more personal. Entertainment packages including multichannel sound systems are among the most common elements that dominate some custom car interiors. Color themes that include special upholstery, gauges, and even interior lighting schemes are used to make a given car stand out and reflect its driver's tastes. Other customized interiors may include more practical considerations such as storage compartments, cell phone chargers or cradles, tool kits, first aid kits and GPS navigation systems.
Future Car Interiors
The arrival of advanced computer systems in the modern car has spawned a series of new interior features that promise to make the car of tomorrow far different from anything that has come before it. In some cases, traditional gauges are being replaced by LCD screens that can be customized to display driving data, diagnose mechanical problems or give access to the Internet. Rear-view cameras and other advanced safety systems are also growing in use with each new model year. Voice-activated features that allow drivers to operate their cell phones or entertainment systems already exist and are likely to extend to other parts of a vehicle's operation. In the case of electric or hybrid vehicles, special information such as battery charge, estimated range and mode of engine operation are commonly displayed as part of the instrumentation.
References
More Articles
Photo Credits
photo_camera Ypy31; http://commons.wikimedia.org/wiki/File:Image-Skyline_250GT_unmarked_car_interior.jpg