How to Trade a Boat for a New Car
by Shanan Miller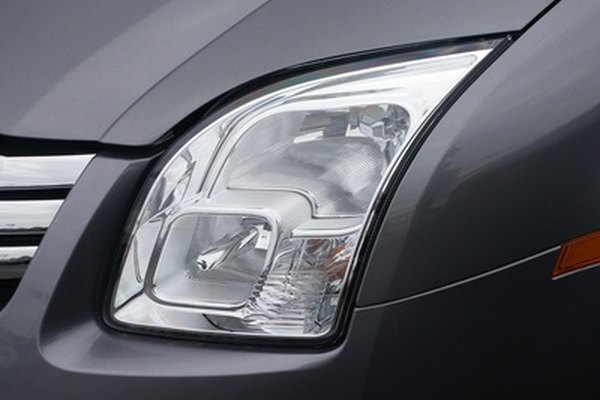 Some dealerships will trade for just about anything of value to sell a new car. Locating one of these dealers may prove challenging at first, but it can be done. Boat financing is very similar to car financing, so before you contact a dealer, you should have a title free of liens (money owed to a bank) or your boat's payoff amount if you still have a loan. Know how to find a dealer to accept your boat as a trade and what information you'll need.
Read your title over to make sure there is no lien holder, or bank name, listed on it. If there is one on the title and the loan has been satisfied, have your lien release, or official statement of payoff, from the bank to include with your title.
Call your lender if you still have a loan on the boat. Ask for a 30-day payoff amount that includes any interest added between payments (also known as the per-diem) to allow you enough time to find a dealership to take a boat for trade.
Go to the manufacturer's main website for the new car you want and choose the "locate dealers" option. Enter your ZIP code and search radius. Decide how far you'd go to get your new car and trade your boat -- the more dealers you contact the better your chances are of finding a dealership to do the trade.
Print out your search results and start calling dealerships. Ask to speak directly to the sales manager and explain your intentions. Some dealers cannot take a boat on trade as they are not set up to sell or transport boats.
Ask the sales manager if you can send pictures of the boat for an appraisal if the dealer is far from you. Or, if you do not mind transporting your boat, set up an appointment with the sales manager. Tell the manager how much you owe (she will ask you) and what you are hoping to accomplish, such as a straight trade with no money involved or a transfer of the remaining loan balance to your new car loan.
Arrive at your appointment on time or go to the dealership once you have worked out a value through e-mail. (Not all dealers will do this). Bring your title and lien release or payoff information with you.
Test-drive the new vehicle if you'd like. Fill out a credit application if you intended to finance. Wait for your approval and complete your paperwork with the dealership.
Tips
The dealership may need time to complete your trade, not because they don't want to trade but because the dealer has to find a wholesaler or boat dealership that will buy your boat. Some dealerships have more resources than others.
If you can't find a dealer close enough to you, sell your boat on your own instead. It is likely you'll get more money from a private sale.
Warning
Do not let a dealer waste your time. A salesperson's job is to get customers off the phone and into the dealership. Talk only to a sales manager who makes the ultimate decision before you bring your boat to a dealership.
More Articles
Photo Credits
Headlight on new car image by steven Husk from Fotolia.com