How to Tow With a Buick Enclave
by Bob White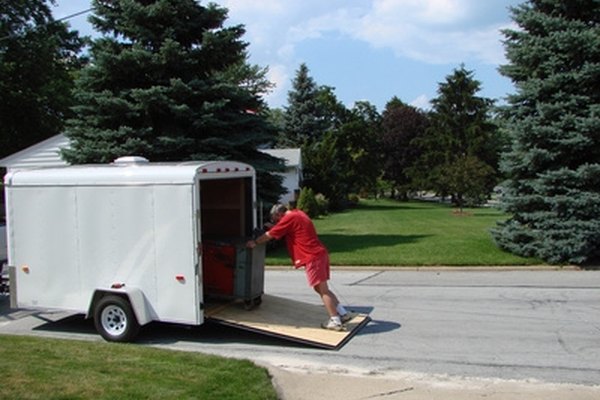 Your Buick Enclave is capable of towing a trailer comfortably. The Enclave's design is that of a full-sized crossover sport utility vehicle (SUV) with a 288-horsepower V-6. Buick is the entry-level luxury brand of General Motors. Founded in 1903, it is one of the oldest car brands on the road today. Making sure the trailer you intend to tow is within the Enclave's capacities is important because the weight of a trailer can dramatically reduce the vehicle's braking and cornering ability.
Look on the trailer's data plate to determine its gross trailer weight (GTW). Make sure it is safe to tow the trailer by confirming the GTW is less than the Enclave's towing capacity. The 2011 Buick Enclave is rated for a maximum tow of 4,500 pounds.
Back the Enclave up to the trailer's tongue. Ask someone to stand by and direct you. When the Enclave is in position, lower the trailer coupler onto the Enclave's hitch and lower the latch. Lock the latch in place with a padlock.
Connect the trailer's electrical plug to the wiring harness on your Enclave. Make sure all lights are operational by testing the brake, signal and marker lights. These safety systems are required by law.
Fasten the left trailer chain to the right side of the vehicle and the right chain to the left side of the vehicle. Double-check all connections.
Drive slowly at first and get a feel for your Enclave's reduced braking and handling in a safe location such as on a country road or in an empty parking lot.
References
Photo Credits
photo_camera loading up image by Pix by Marti from Fotolia.com