Tips for Judging Classic Cars
by Kevin Kinder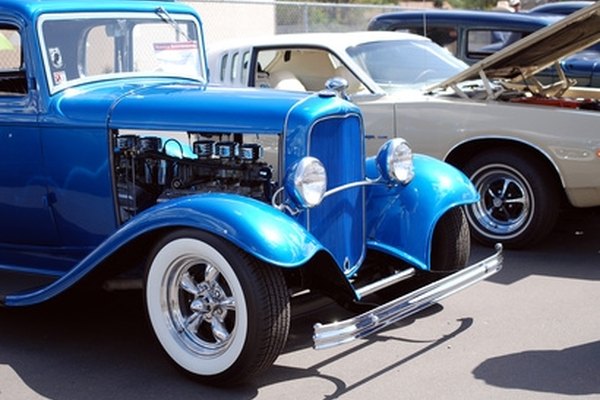 Car shows are serious business, and when trophies or cash awards are on the line, it can put pressure on show judges to deliver a fair score. However, organizations such as the Classic Car Club of America have tried to make car show judging more uniform by outlining specific guidelines and regulations for judges to follow.
Training sessions
Many car clubs and car show organizations offer training sessions for those who want be judges. For example, regional chapters of the Classic Car Club of America offer training courses and award judges titles such as Judge in Training, Judge, Accredited Judge and Master Judge. Visit with a local car club to see whether it has similar training opportunities.
Scoring sheets
Judges should become familiar with the scoring sheets used for shows. Different scoring systems are used, ranging from homemade ranking systems to those sponsored by the International Car Show Association (ICSA). The ICSA system awards points to cars and trucks based on 10 categories including paint job, suspension system, engine modifications, wheels and tires, and a miscellaneous category for extra points. Cars can earn 10 points in each category for a total of 100 points. Other scoring systems, such as the one designed by the Classic Car Club of America, start at a base level and deduct points for such issues as failure to start, valve noise or excessive smoke.
Practicing
It takes time to develop a discerning eye necessary to be a good judge. According to Cruisin' Times magazine, to be a car show judge you must understand things such as the amount of time modifications take, the rarity of a particular car or the total "flow" of a paint job. The magazine says this can take years to learn and requires viewing thousands of similar vehicles to note subtle differences.
References
Photo Credits
photo_camera car show image by Leticia Wilson from Fotolia.com