How to Tell If a Car Recall Has Been Taken Care of on a Used Car
by Leonardo R. Grabkowski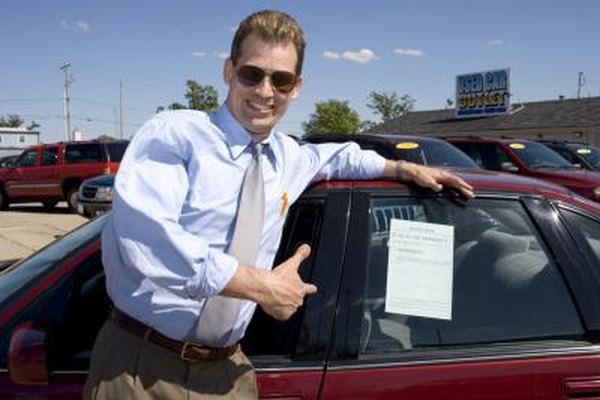 Buying a used car can save you a lot of money compared with buying a new one. Part of the used car shopping process is investigating the vehicle--notably, determining if it has been in an accident. While checking whether the car has been in an accident is important, many people forget the other part of the background search: checking for recalls and finding out if they've been addressed. If a recall repair has not been made, you can have it fixed for free.
1
Search for recalls on the vehicle. You can search online by visiting the National Highway Traffic Safety Administration website, www.safercar.gov. Click on "Safety Recalls," then "Search for a Recall." Choose the year, make and model of the vehicle to view recall data. Print the results, or write down the campaign numbers for reference. You also can check for recalls on a vehicle by calling the National Highway Traffic Safety Administration at (888) 327-4236.
2
Gather the vehicle information. To determine if a recall has been taken care of, you'll need the vehicle's 17-digit vehicle identification number. Locate the VIN plate on the lower part of the windshield on the driver's side. It's also on the inside door jamb.
3
Contact a nearby dealer. Call or visit a dealership that sells the specific brand of vehicle. Talk to the service department and ask the representative to check their database to see if a repair was made after the recall. Provide the VIN and the recall number.
Tips
check For defunct brands, contact a dealer of a parent or sister company. For Oldsmobile or Daewoo, this would be any GM dealer, including Chevrolet, Buick or GMC.
check Dealers use a nationwide network for service information. Since brand-specific recalls must be taken care of at a dealership, the information will be accurate regardless of where the recall repair was performed.
More Articles
Photo Credits
photo_camera Creatas/Creatas/Getty Images