Suzuki Intruder 1400 Specifications
by Vern Hee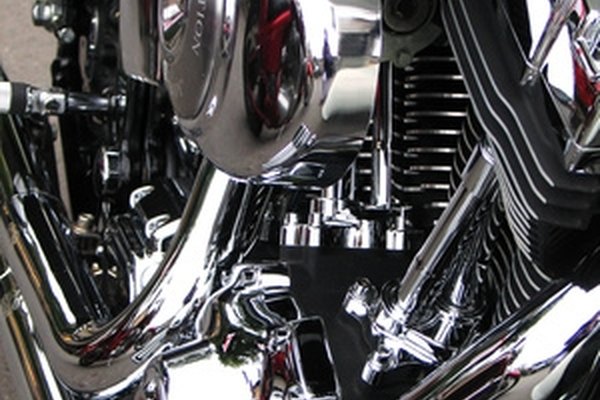 The Suzuki Intruder 1400, a cruiser bike, was produced by Suzuki from 1987 till 2004. According to Motorcycle Cruiser, Suzuki proved with this model that they could make a "...clean cruiser with a strong chopper influence..." While it was in production, the Suzuki Intruder's big V-twin engine reigned supreme among its competition, out-muscling them all with superb power and performance.
The Engine
The Suzuki Intruder 1400 engine displaces 829.9 cubic inches and has a four stroke air/oil cooled V-twin with a single overhead cam. The engine has six valves with a bore and stroke of 3.70 by 3.85.00 inches and compression ratio of 9.3:1. The Intruder has an electric starter and five-speed transmission with a shaft drive. The five-speed transmission gives the bike almost a five mile per gallon increase over the old four-speed. The change in transmission allowed the Intruder to go from 42.6 to 46.8 mpg. Lastly the Intruder relies on a Mikuni BDS36 in the front and a BS36 in the rear for carburetion.
The Chassis
The chassis has narrow clean chopper lines. It has a tall slender tire in the front. Combined with the narrow frame and swept back handle bars, this gives the bike a long, lean look. The Intruder sports front telescopic coil springs with rear twin shocks that are adjustable five ways. For braking power it relies on single hydraulic disc fore and aft which gives the bike good control and more than adequate stopping power. The fuel tank holds 3.4 gallons of fuel and the Suzuki Intruder receives about 46.8 mpg.
The Dimensions
The Intruder has 91.9 inches in overall length with a width of 34.8 inches. For height the Intruder stands at 47.4 inches. The seat has a length of 28.9 inches. The bike has low ground clearance of 5.9 inches. The Intruder has a 63.5 inch wheelbase and uses 110/90-19 62H as a front tire and 170/80-15 M/C 77H in the rear. According to Motorcycle Cruiser, the bike has comfort issues on long rides due to the seat configuration and the handle bars. The seat sits the rider too high making the rider fight the wind. The handle bars crowd the rider in turns. Despite the negative aspects, the sheer power of the bike and the smooth lines tend to overshadow the minor defects in comfort.
References
Photo Credits
photo_camera motorbike engine image by Fyerne from Fotolia.com