How to Surrender New York Plates
by Charles Hayward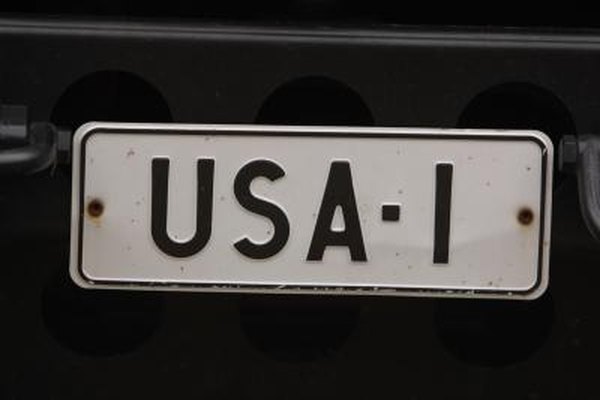 New York requires drivers who experience a lapse in their auto insurance to surrender their license plates. Your insurance company notifies the New York Department of Motor Vehicles (DMV) of pending changes in the status of your auto insurance, such as cancellations. The DMV will mail you a letter asking for proof of insurance. If you do not have proof, you must surrender your vehicle's license plates within 10 days. You also must surrender license plates if you move and register your vehicle out of state or if you sell your vehicle and do not plan to transfer the registration to a new vehicle.
Remove any frame or fastener attached to your license plates. The DMV will not accept plates with these items attached.
Return your license plates to the nearby DMV branch. Give them to the clerk at the desk. Pay the $1 fee. Ask for the FS-6T receipt.
Another option is to mail the plates to the central DMV office. Package the plates and mail them to Department of Motor Vehicles, 2799 Route 112, Medford, NY 11763. There is no fee to surrender your plates by mail. You will receive the FS-6T receipt in the mail.
Warning
close Be sure to surrender your plates by the deadline if your auto insurance has lapsed. Failure to do so could result in suspension of your license and registration.
Photo Credits
photo_camera Jupiterimages/Photos.com/Getty Images