How to Start a Bidding War While New Car Shopping
by Evan Town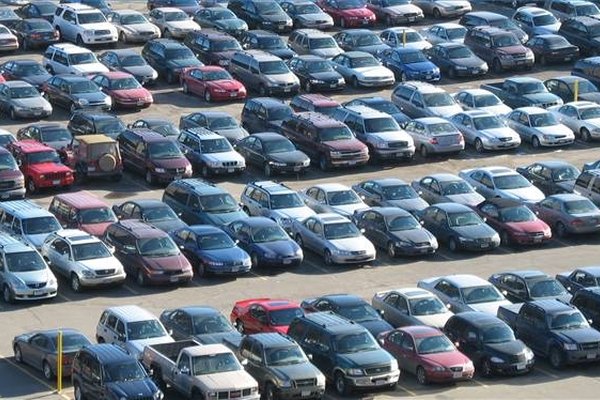 When buying a new car, one of the best strategies to employ to gain an advantageous positions as a buyer is to start a bidding war between rival dealerships. In light of the economic downturn the new car market is a "buyer's market" with demand for cars extremely low. Car companies are struggling to get qualified buyers on the lot. With a little bit of research, time and mental toughness, you can start a bidding war between dealerships and take advantage of the cost benefits as well as some added extras on your new vehicle. How do you get the best deal? Select, connect and reject.
Select, Connect and Reject
Select the proper vehicle. Before purchasing any new vehicle it is imperative to do the research about your prospective choices. Car companies have excellent websites with comprehensive information about their vehicles. Some of the features you should be aware of are: cost of maintenance, mileage, warranty, safety and reliability. You should also find out what the standard features are on the vehicle you choose as well as the added features you desire. In some states, certain vehicles can be driven in High Occupancy Vehicle lanes even if you are driving by yourself. Always check prices with a third party such as Kelley Blue Book, Consumer Reports, Carfax or J.D. Power and Associates rather than relying solely on the manufacturer for research on your vehicles.
Determine a "fair" price for your desired vehicle. Opinions vary about how much car companies make on a car sale and what a fair price to pay for a vehicle should be. Savvy dealerships know that invoice costs for cars can be readily found on the Internet and adjust the prices accordingly. Find a price that's as close to the dealer invoice price as possible. The above-mentioned websites, among others, include the typical recommended prices for most cars.
Choose at least two dealerships that have the desired vehicle. When selecting dealerships, you must also do some research. Ask friends and family where they have purchased vehicles. Go online and read customer reviews and experiences they have had with your chosen dealerships. Make sure the dealerships have the exact vehicle you are looking for at the right price by checking their inventory at their websites.
Call the dealerships and let them know you're coming in. It's also a good idea to begin the negotiation process over the phone. Let the dealership know that you're interested in a specific vehicle. Give them the vehicle stock number or VIN (vehicle identification number). Next, tell them the price you want to pay for the vehicle. Finally, set up a time to stop by the dealership and let them know you're going to other dealerships that day.
Bring all your research with you to the dealership. Sales reps are intimidated by informed buyers. Once you're on the lot, have the sales representative take you directly to the vehicle. Inspect the car and make sure the mileage is low (sometimes vehicles can rack up hundreds of miles from test drives). Call your sales agent by name and act is if you're in charge of the transaction. Make sure to share your knowledge of the vehicle's features and its price.
Reject any offer on your first visit. You'll rarely get the best possible price on a vehicle on your first visit to a car dealership. Even though salespersons want to sell you a car, they also have a sales manager over them applying pressure to up-sell you on your desired vehicle. Go straight to your other selected dealership and let them know your experience at their competitor's lot. Repeat the same process from the other lot. Give them the opportunity to beat the first offer then WALK AWAY.
Return to the dealerships for your second visit after the sales agents call you and invite you to return. Allow one week to pass before responding to their phone calls. When you do return for your second visit to the dealerships, let them know right away that you don't have time to spend all day on the lot and that you don't want to haggle. Stick to your chosen price and beware of them trying to up-sell you on added equipment and packages. Be firm about your price and threaten to walk away again if you have to. Remember that the sales agent will use any tactic to bring you up from your price. Hold firm. You're not being unreasonable; you're trying to save money.
Tip
check If you can, get your financing through your bank or a credit union beforehand. Remember your sales agent's name and use it. Make the sale personal to them and they're less likely to try to take advantage of you.
Warning
close Use local dealerships. Avoid scams on the Internet or through people you don't know. Do your research on warranties before you decide to purchase any additional coverage.
More Articles