How to Set Up Bluetooth in a Mercedes
by Nick Miles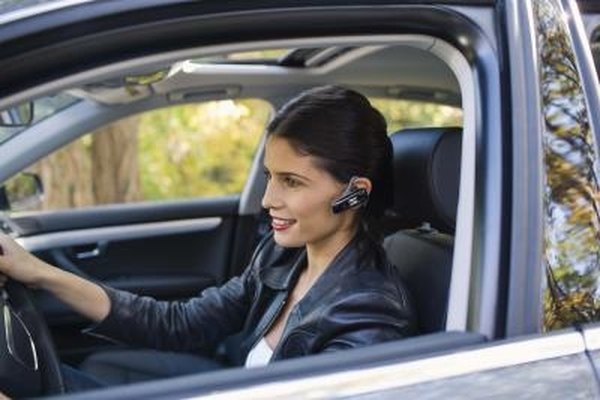 Many Mercedes-Benz vehicles come with Bluetooth functionality that allows you to connect your Bluetooth enabled cell phone to your car for hands-free calling. Now that most states are requiring hands-free calling while driving, syncing your phone to your Mercedes is not only convenient but helps you avoid a traffic ticket as well.
Press the "Tel" key on your Mercedes radio or select the "Phone" menu from your vehicle's navigation menu.
Select the "Phone" button on the lower left corner of the screen.
Select "Phone List," "Options" and "External Authorization." This places your Mercedes into pairing mode.
Go to your cell phone's Bluetooth menu and add a new device. This process will vary depending on the type of phone you're using. Refer to your phone's manual for specific instructions.
Select "MB Bluetooth" as the device that you want to add to your phone.
Confirm on your Mercedes that you want to authorize your phone to be paired with your vehicle.
Enter a unique password from one to 16 digits. Mercedes recommends that your password be at least four digits long.
Enter the same password on your phone when prompted.
Select "Yes" on your Mercedes when it says, "Accept connection request from MB Bluetooth®?" This will complete the pairing process and you will be able to use your phone hands-free in your Mercedes.
References
More Articles
Photo Credits
Jupiterimages/Comstock/Getty Images