Rules for Buying a Car in North Carolina
by Mark Fitzpatrick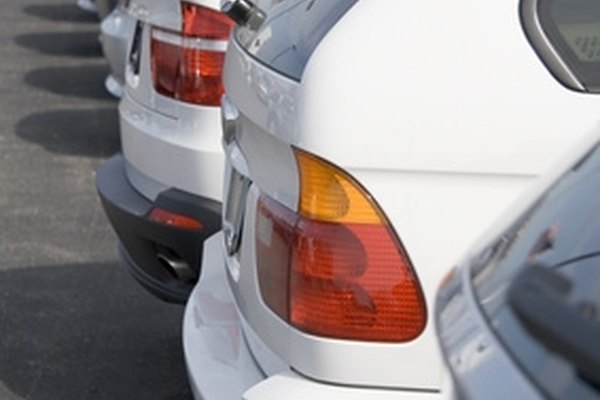 Every state has its own laws regulating purchasing a car. These laws impact both the buyer of the car and the seller. For sellers, states have laws that regulate both commercial car dealerships and individuals selling their car. To begin understanding what a North Carolinian must do in order to buy a car, she should learn about North Carolina's Lemon Laws, Bill of Sale requirements, and registration taxes.
North Carolina Lemon Laws
In North Carolina, the Lemon Law is known as the New Motor Vehicles Warranties Act for new cars. The act stipulates that all new cars must have a warranty that repairs any damages to the car during a set amount of time. If the car dealership cannot fix a certain problem during the warranty period, the car dealership must repurchase the car from the consumer or give the consumer a car of equal value. Used car purchases fall under the regulations of the Magnuson-Moss Warranty Act, which is the federal Lemon Law. The warranty of a used car must be transferred over to the new owner and the new owner enjoys the same rights as a state's Lemon Law, in this case the New Motor Vehicles Warranties Act.
Bill of Sale
Consumers in North Carolina also need to retain the Bill of Sale from the dealership or seller. The Bill of Sale is the receipt for your purchase and is required by North Carolina Department of Motor Vehicles for tax purposes. Besides the Bill of Sale, an independent seller must provide the consumer with the title for the vehicle. Sellers must apply for a duplicate title if they do not have the title of the car. It is in the buyer's best interest to have the title as titles legally establish the driver as the person who owns the vehicle.
Registration Taxes
After the buyer has bought the car, there are several legal steps the buyer must complete. When the buyer registers the car and successfully acquires the car's title, the buyer must pay a $40 registration fee, as of 2010. If the buyer is transferring a license plate to the car, he must pay $15 to transfer the plate. Also, certain counties in North Carolina have a Regional Transportation Authority Registration Tax of $5. The counties where this is in effect are Durham, Orange, and Wake counties. Since North Carolina does not have a sales tax, a new car buyer must pay a Highway Use Tax, which is 3% tax on the car purchase or value of the car if bought from an individual. Finally, all North Carolina drivers must have car insurance. The buyer should have car insurance before he hits the road since he must carry proof of insurance with him at all times.
Photo Credits
photo_camera car dealership 3 image by Alexey Stiop from Fotolia.com