How to Reset an Auto Alarm System
by Patrick Nelson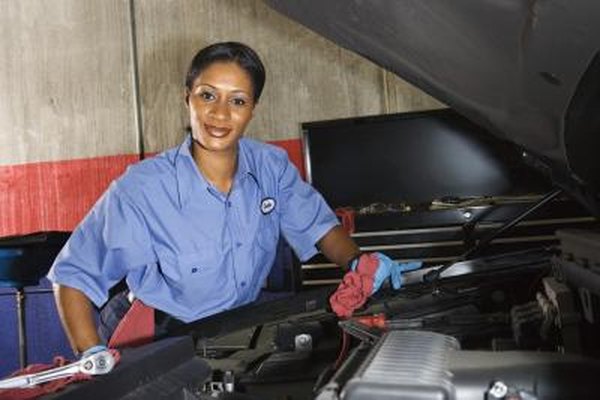 Auto alarm systems monitor the doors, trunk and ignition for attempts at entry without a key or remote. The alarm can signal for a considerable amount of time. Some alarms signal for at least 18 minutes. Typically, the horn sounds, and the headlights and interior lights flash. If the cause of the alarm is still there, the lights will flash for about 15 minutes. The engine also will be immobilized until you disarm the alarm system.
1
Unlock a front door to disarm the system. Check the vehicle for any evidence of attempted theft if the horn sounds three times. It's an indication the alarm was triggered.
2
Start the car with the key to verify everything is functioning normally.
3
Remove the key from the ignition switch and lock the doors. You can use the power door lock switch, or the remote transmitter.
4
Check to see whether the lights in the instrument cluster flash quickly for a few seconds. It indicates the system is rearming. If the light illuminates but doesn't flash, it's an indication there might be a problem. Check all the doors are closed. Check for broken windows or other problems.
5
Check to see whether the light flashes slowly; it's an indication the alarm is reset and active.
Tip
check If you manually lock the doors, the alarm won't be reset.
References
More Articles
Photo Credits
photo_camera Jupiterimages/Comstock/Getty Images