How to Replace a Lost Auto Tag in Florida
by Leonardo R. Grabkowski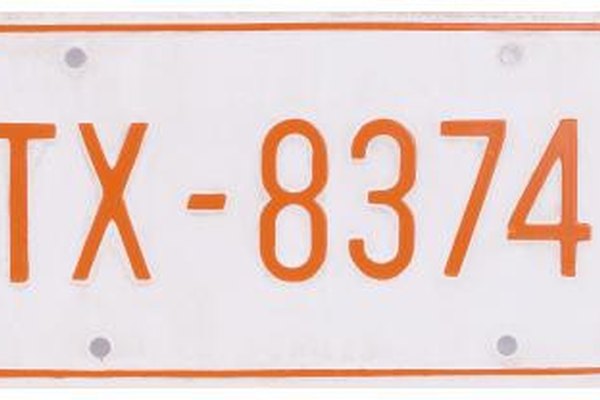 Losing a license plate is difficult, but not impossible. Although the tag is normally secure on the back of your vehicle, it is possible for it to fall off if the mounting bolts or screws are not properly tightened. The State of Florida offers a simple solution to drivers who have lost their license plates. If your license plate was stolen, rather than lost, see the "Tips" section first.
1
Download and print the Florida Replacement License Plate form. You can also pick up a copy of this form at any Florida Department of Motor Vehicles office.
2
Check "License Plate" at the top and choose "Lost." Write your full name, address, date of birth and driver's license number.
3
Write the Vehicle Identification Number (VIN), vehicle make, model, type and title number.
4
Select "License Plate" under "Attestment." Sign and date the form.
5
Contact the nearest Florida DMV office ahead of time to determine the fee. The replacement license plate fee varies among counties, but it is generally around $30. Inquire about the hours of operation. Most offices are open Monday through Friday, but the hours vary. Inquire about the forms of payments accepted. Some offices accept debit and credit cards; others only accept cash.
6
Bring the completed form, your driver's license and the appropriate fee to the DMV office. Wait for an agent. Provide the agent with the form to obtain a new license plate.
Tip
check If your license plate was stolen, and you have reported it stolen to the police, the replacement fee is waived. If your plate is up for renewal, you'll need to pay the renewal fees in addition to the replacement fees.
More Articles
Photo Credits
photo_camera Hemera Technologies/PhotoObjects.net/Getty Images