How to Replace Jeep Keys
by Anna Kramer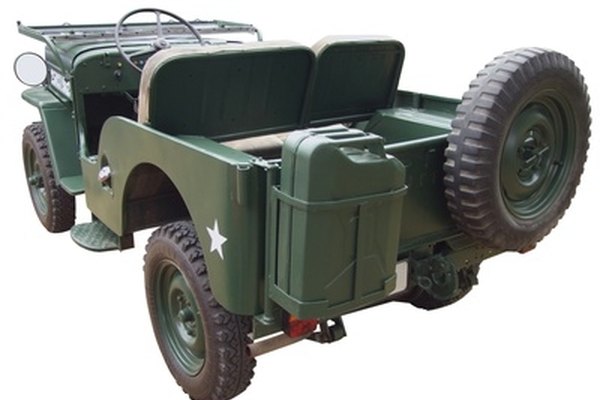 Jeep vehicles are made and sold by the Chrysler Corporation. Originally designed to serve as a military vehicle, it has gained tremendous popularity as a four-wheel drive sports utility vehicle. The best-known model is the Jeep Wrangler, which was introduced in 1987 and is still currently in production at the Jeep's plant in Toledo, Ohio. Jeep owners tend to be outdoorsmen, recreational athletes or skiers. Due to the active nature of these activities, owners may be prone to losing their keys. Obtaining replacement keys is a straightforward process.
Point your browser to http://www.jeep.com/hostc/fad/findDealers.do and enter your ZIP code into the pop-up box. Click "OK." If necessary, modify your search area by choosing another search area from the drop-down "Search Area" box. Click "Search." Choose the dealer closest to you. Note the address and the dealer hours.
Locate the title and registration of the Jeep that requires a replacement key. You will need to demonstrate proof of ownership before the dealer will sell you a replacement key. This is to prevent thieves from claiming to have lost the keys to a particular vehicle while the true intent is to have illegal access.
Go to the dealership and ask for a replacement transponder key to your vehicle. The actual key will depend on the make, model and year of your car. The sales associate will have the transponder key cut.
Check to make sure that the key works. If not, contact your dealer.
Tip
check When searching for a local dealer, click the "Get Directions" link to find the easiest and quickest route there.
Warning
close There is usually a fee involved with cutting a replacement transponder key. Contact your local dealership for details.
Photo Credits
photo_camera backside of jeep image by goce risteski from Fotolia.com