How to Remove the Windshield From an F150
by Tim Anderson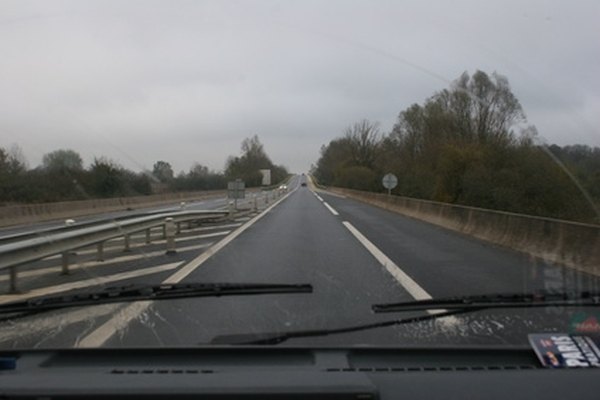 Removing the windshield on your own vehicle is a relatively simple process that can be completed by any backyard mechanic who has a friend to help lift the windshield. Removing the windshield on an F-150 requires nothing more than some basic hand tools and household items, and it can be done in a relatively short amount of time, allowing you to keep the money you might have spent on a body shop bill.
Pry the windshield away from the rubber seal with a putty knife and pressure from your hands. Wear the work gloves at all times while working with the windshield to help with grip and to avoid accidental injury. Start at any corner on the interior of the truck and work your way around the windshield, prying and pushing at the same time. Avoid applying too much pressure, as you are only breaking the seal enough to insert the wire cutter.
Unpackage the wire kit and follow the manufacturer's instructions to assemble the kit (if it is not already assembled). Use the hole starter to pierce the urethane sealer between the rubber seal and the windshield mount, and thread the wire through the hole. Attach the exterior handle, and have a friend hold the exterior handle taut while you pull the interior handle. Work your way around the windshield to cut the urethane and separate it for removal of the windshield.
Remove the windshield from the vehicle. Lift up on one end while your assistant lifts up on the opposite end, and walk it down the front of the vehicle. Use the putty knife to remove as much of the excess urethane from around the frame of the old windshield as possible. Soak a rag with mineral spirits and use that to remove the final remnants of the old urethane. Keep the rag as damp as possible.
Warning
close Never attempt to remove a windshield on your own, as the weight of the windshield can cause physical injury. Keep your work gloves on at all times.
More Articles
Photo Credits
photo_camera sur la route image by valérie Beunardeau from Fotolia.com