How to Refuel Cars
by Chris Rowling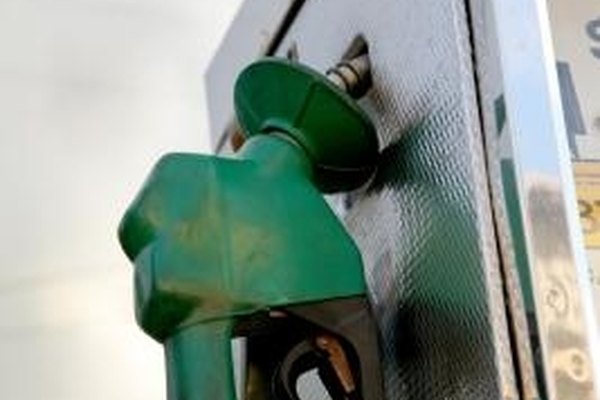 Keeping your vehicle topped up with fuel is important for more reasons than just keeping it running. In petroleum powered vehicles, letting the tank run dry means the engine can get clogged with silt from the bottom of the fuel tank and diesels have to bleed the entire system if the tanks run dry, while electric cars may find themselves miles from a power point if they run out of power.
Petrol and Diesel
Pull up at a gas station so the pumps are on the fuel cap side of the vehicle.
Turn off the engine and engage the hand brake so the vehicle is safe. Leaving your engine running while filling the car with fuel is very dangerous.
Take the cap off the fuel inlet by wither pressing the button in the car or by unlocking it with the car key.
Select the right kind of fuel pump and wait for the counter to reset to zero before filling up the tank.
Hold the trigger of the pump down until it clicks off. This means the tank is full of fuel.
Electric
Park your vehicle next to a power up point. These are becoming more common in major cities.
Connect the power point plug to the cars socket and allow to power up.
Leave the car powering up for an extended period of time. Recharging the batteries on a car is a long process. Once the battery is fully recharged, the power point will stop supplying power.
Ethanol and Biodiesel
Pull in at a gas station turn off the engine and engage the handbrake.
Fill the tank with regular diesel as in Section 1. All biofuel engines will require an amount of diesel to work properly.
Fill the second ethanol or biodiesel tank. Both of these renewable fuels are becoming more common on garage forecourts, but most people who use this as fuel have a supply at home.
Hydrogen
Pull in at a garage that sells hydrogen and park at the pump. Hydrogen is available in certain areas, but is not universally sold yet.
Unlock the filler cap with either the button or the car key.
Attach the hydrogen pump to the inlet and turn so it locks in place. This is because hydrogen has to be stored at high pressure to liquefy it.
Once the tank is full unlock the hydrogen fuel line and remove it from the inlet.
Photo Credits
photo_camera Jupiterimages/Photos.com/Getty Images