How to Put the Convertible Top Down on a 1987 Cadillac Allante
by Betty Jean Steinshouer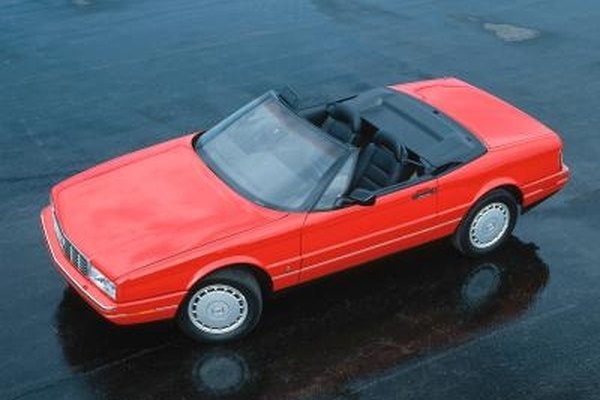 The 1987 Cadillac Allante is an unusual car, especially for an American manufacturer. This convertible, made for General Motors in Italy, was shipped to America on specially outfitted Boeing cargo planes. Only 3,363 were produced in 1987. Along with being the first car to offer a mobile telephone as optional equipment, it was also unusual because it had two tops: a solid top and a cloth top.
Release the top lever behind the driver's seat. This will allow you to remove and store the aluminum hardtop of your Allante.
Locate the release lever for the cloth top. It is the bottom one of the two levers behind the driver's seat. Pulling it will allow you to raise or lower the car's top.
Locate the rocker switch, even further down, behind the driver's seat. This operates the pull-down assembly, but the top itself has to be manually lowered. There is no motor in the assembly. It is all done by hand.
Guide the cloth as it folds down, to make sure that it will fit into the rather small storage compartment. It needs to follow an accordion-like pattern to store properly.
Tip
check Removing the solid aluminum top or putting the canvas top up or down requires two people.
Warning
close This convertible top is known to leak unless properly weather-stripped and sealed.
References
Photo Credits
photo_camera Photos.com/Photos.com/Getty Images