How to View Your Ohio Driving Record
by Jackie Lohrey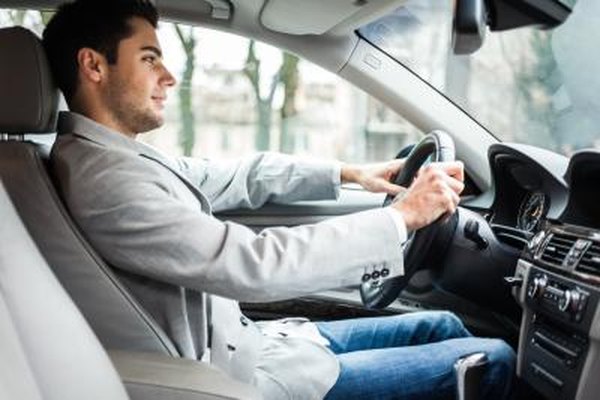 The Ohio Bureau of Motor Vehicles offers multiple ways to view up to the past three years of your driving record. For example, you can view a two-year record online that includes past convictions as well as all open suspensions or revocations. You can also request an abstract through the mail or in person, which lists previous violations and accidents for the past three years.
View Your Record Online
To access your driving record online, visit Ohio.gov, click the online services link in the upper-left corner and scroll down to the "Boats, Cars and Traffic" section. Click the "view driving record" link. Enter your driver license number, date of birth, the first two letters of your last name, the last four digits of your Social Security number and verify the security code. Press the login button to get immediate access to your driving record.
Submit Form BMV 1173 by Mail or In Person
To get a three-year driving record by mail, download Form BMV 1173 from the BMV website, fill out Part A and mail the form to the Ohio Bureau of Motor Vehicles, Attn: BMV Records, P.O. Box 16520, Columbus, Ohio 43216-6520. Enclose a check or money order for $5 payable to the Ohio State Treasurer. According to the Ohio BMV, it will take 14 to 21 days to receive the report by return mail. For same day service, you can submit the form and $5 check or money order in person at any Regional Driver License Reinstatement Center.
Submit Form BMV 5713 In-Person
Visit any Deputy Registrar License Agency and ask for and fill out Part A of BMV Form 5713. The form is not available to download and as of publication there is an $8.50 fee for requesting your three-year driving record at a license agency.
References
Photo Credits
photo_camera Minerva Studio/iStock/Getty Images