How to Get a Restricted License After a DUI Conviction
by Mary Jane Freeman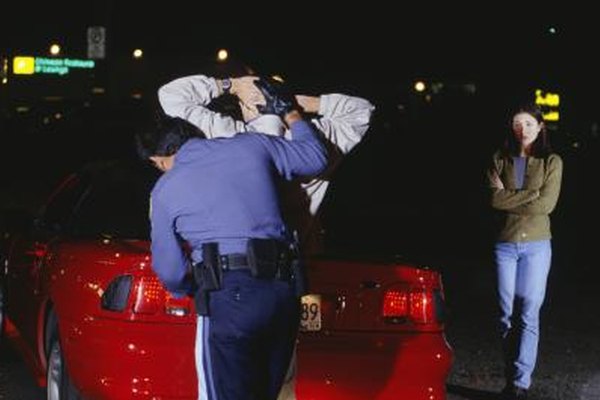 If your driver's license was suspended or revoked when you were convicted of driving under the influence, you may be eligible for a restricted license. A restricted license limits when and where you can drive and is usually available only after a certain amount of time has passed since your DUI conviction. Typically, applications are submitted to your state's Department of Motor Vehicles.
Available Driving Privileges
Although the driving privileges available with a restricted license can differ between states, they typically include driving to and from work, school, medical appointments, grocery store and court-ordered child visitation as well as driving on the job. Depending on the rules of your state, you may have to first petition the court for a restricted license and receive a court order before you can submit a restricted license application to the Department of Motor Vehicles.
Waiting Period
Depending on the rules of your state, you may have to wait a certain amount of time before you are eligible for a restricted license. For example, in Virginia, the court may approve you for a restricted license at the same time you are convicted, if it is your first DUI conviction. However, if this is your second DUI conviction and it was received within five years of your first one, you'll have to wait one year. If within 10 years of your first, the wait time decreases to four months. For a third conviction or three within a 10-year period, you must wait three years. In Arizona, a restricted license is automatically mailed to you and can be used only after serving at least 30 days of your suspension or after serving at least 90 days if it's a special restricted license. If you requested a DUI hearing, you must pick up your restricted license from your local DMV office.
Application
If a restricted license was not automatically sent to you by the DMV, you must apply for it. Submit an application for restricted license to your local DMV, which may be available for download from the DMV's website. Provide your personal information, reason for requesting a restricted license and copy of the court order authorizing the license, if one is required. You may also have to submit Form SR-22, Certificate of Insurance, to prove financial responsibility, pay a reinstatement fee and successfully complete a written, vision or driving exam, alcohol treatment program or traffic safety school.
Ignition Interlock Device
As a condition of receiving a restricted license, some states require the installation of an ignition interlock device on your vehicle. Before you can use your car, you must first blow into the device. If it detects alcohol in your system, it prevents your car from turning on. In states with this requirement, the restricted license may be called an ignition interlock driver license or something similar, and proof of installation typically must be provided with your restricted license application.
More Articles
Photo Credits
photo_camera Doug Menuez/Photodisc/Getty Images