How to Negotiate a Car Rental
by Colleen Reinhart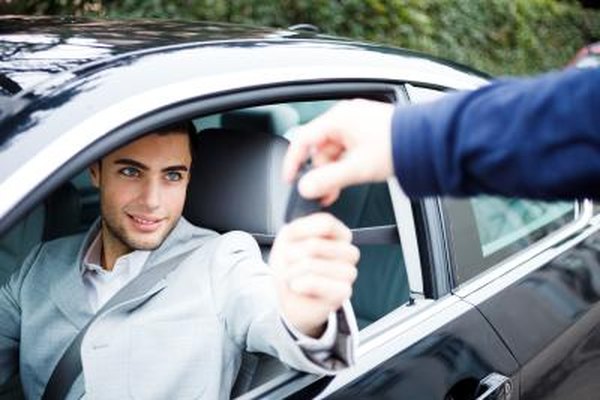 Whenever you need to rent a car, remember that the people behind the counter aren't dedicated to customer service as much as they're dedicated to making their numbers. Car rental agency location managers are judged according to the amount of money their individual branches bring in, creating a salesperson mentality among staff. With some knowledge of what goes on behind the scenes at rental car companies, you can approach the sales counter with confidence to secure the best possible deal.
1
Call multiple agencies or visit their websites and make multiple reservations – as long as you can cancel them without getting charged. Reserve a smaller, cheaper car as well as a nicer make and model that you'd actually like to rent. Use this information to negotiate a deal with the company you prefer to rent a car from. Show the sales representative the deal the other company offers, and ask him how much you'd have to pay to upgrade to your preferred model and still beat the competitor's price. If they quote you a rate less than your reservation, take the deal.
2
Know what you want in a vehicle and write it down before you approach the agency's rental counter. You'll find it easier to negotiate your price if you know the car make and model you're looking for – and more importantly – the price you're willing to pay.
3
Contact your car insurance company beforehand and ask about rental car coverage. Rental companies try to sell you insurance and insurance upgrades that may not be necessary if you are fully covered under your personal policy. Knowing the coverage you have before you talk to an agent keeps you from paying for coverage that you don't need.
4
Pull out any cards or memberships that might earn you additional discounts. Think of insurance memberships, military or veterans' cards, senior membership organizations and student cards.
5
Remember that upgrade prices are entirely arbitrary. Even if the salesperson quotes you an upgrade price that's less than your online reservation, try to negotiate. With persistence, you may be able to knock the price down even further.
More Articles
Photo Credits
photo_camera Minerva Studio/iStock/Getty Images