How Many Miles Should a Motorcycle Tire Last?
by May Jones
Average Lifespans of Tires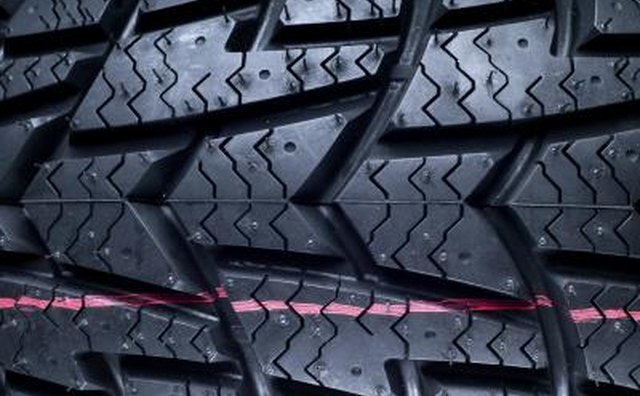 As with car tires, motorcycle tires become worn with use and should be replaced to keep your motorcycle roadworthy. Motorcycle-USA.com advises that "When the tire is worn down to the indicators that are set at 1/32nd inch (0.8 millimeters) or when the tread groove depth is even less, it's time to change." A large factor in the lifespan of a motorcycle tire is the make of the tire. A typical example might be Dunlop GT501 tires that are for general road use. Motorcyclist Tire Reviews state that these tires can last between 6000 and 7000 miles before they need to be replaced. Dunlop Roadsmart tires are reported to last up to 8,000 miles, as are Bridgestone Exedra G703 tires.
Longest Lasting Road Tires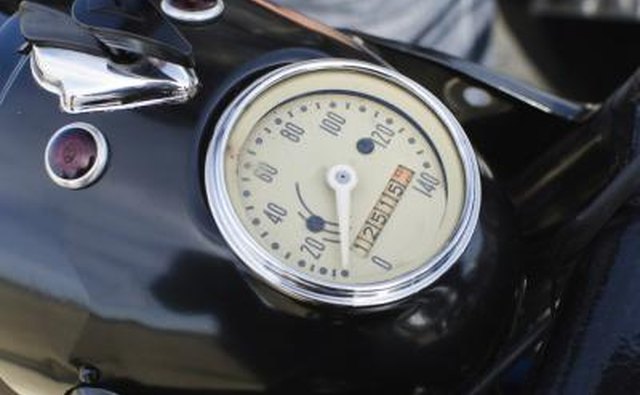 In 2010, the most popular road tires in the biking world are "Avon Storms". Online reports and reviews report cases of tires lasting up to 20,000 miles. Motorcyclenews.com compiled a list of the top 10 long-lasting off-road tires, with Bridgestone Battle Wing, Bridgestone Trail Wing and the Metzeler Tourance EXP coming in the top three, with an average mileage of around 6500.
Bottom Line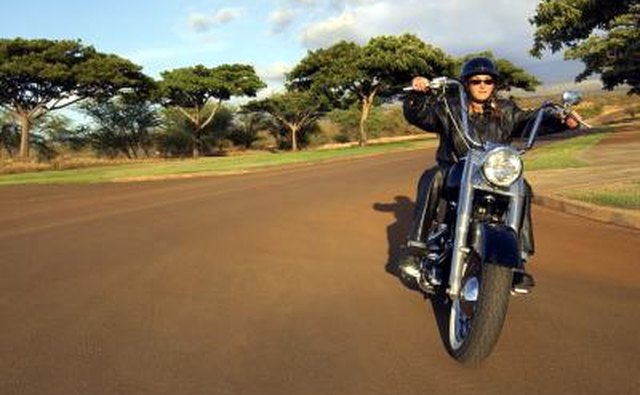 Tires will last longer if they are well looked after. Motorcycle handbooks, like car handbooks, will contain a recommended pounds per square inch (psi) inflation for optimum tire use. It is worth checking that your tires are inflated to this level weekly to get the best out of them. Also, the terrain on which the tires are traveling obviously will make a large difference on the lifespan of your tires. Motorcycles traveling on smooth asphalt rather than rough off-road terrain will last longer. The weight that the bike is carrying, regularity of use and driving style of the driver also will have a significant effect on the lifespan of tires.