How to Live in a Motor Home Permanently
by Mike Johnson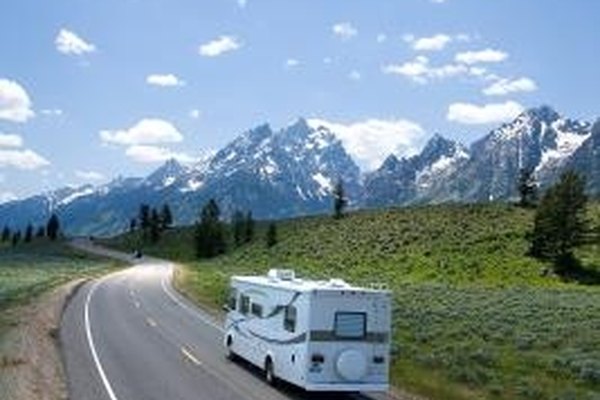 A motor home is a portable living space that is not generally made to be lived in permanently. However, if you love the open road and have no strong reason to be tied to a particular area, then living in a motor home permanently might be the best option for you. However, this is not a decision that should be rushed, and you need to take the time to adequately prepare for this venture before you take up permanent residence in your motor home.
Get a larger water tank. The water tank on motor homes can be small, especially in older models. Thirty gallon tanks are now available, which can last for several days.
Upgrade your gas power supply. Motor homes are generally powered by gasoline. Permanent gas tanks are more convenient than replaceable ones because you can fill them up at gas stations. An upgraded regulator will make it easier to control the gas used to power your motor home.
Switch to mains electricity as a power source, rather than vehicle electricity. Mains electricity offers a more permanent solution because it has more power, such as to power a heating and cooling system as the weather changes.
Give yourself options when it comes to cooking. A range, portable electric oven, microwave or even a portable charcoal or gas grill can all be used for different types of cooking in your new home.
Create a workspace for yourself within the motor home. You may be able to live in your motor home permanently because you are self-employed or work remotely. If this is the case, then you need a work station for a computer, printer and other hardware. The work station should also include a filing cabinet and other storage area for supplies.
Add additional storage space to your motor home wherever you can. Moving from a house or even an apartment is likely going to be a downgrade of space. More storage means you can hold onto more of your belongings. Some places to add storage include drawers above and under the refrigerator, compartments under the bed and shelving on any bare walls.
Find an RV park that allows long-term residence. Once your motor home is ready, you can move it to an RV park and start enjoying the low-cost living. If you get tired on one park, you can always simply move to another, even in another part of the country.
References
More Articles
Photo Credits
photo_camera Jupiterimages/Photos.com/Getty Images