A List of Mid-Sized SUV's
by Gregory Crews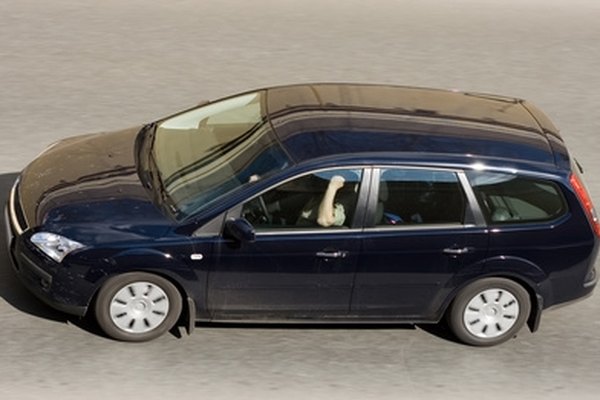 Shopping for a mid-size sport utility vehicle can be difficult as there are so many choices. The average shopper looks for a vehicle that is capable of fuel economy and power. The SUV went from one extreme as being gas guzzling trucks with a lot of power and room. Midsize SUVs offer a great compromise as they have been shrunk down and integrated into the family unit as a multipurpose vehicle capable of the same tasks as their predecessor and saving money despite rising fuel costs.
Chevrolet Equinox
The Chevrolet Equinox was introduced into the Chevrolet line-up in 2005 as a compact SUV. The Equinox was lengthened and became a mid-size SUV in 2007. The truck hosts a four or six-cylinder engine with a six-speed automatic. This truck also has a flex-fuel option. The truck is equipped with a standard stability system for performance and handling. The price tag on this truck starts at $22,745, as of 2010.
Ford Edge
The Ford Edge has been redesigned for 2011 and hosts a turbocharged four-cylinder engine. This truck also has an optional V-6 as well. The Ford Edge comes with either a front-wheel drive or all-wheel drive capacity. The Ford Edge comes with a touch screen technology to make the truck easier to operate and of course add some excitement to this revised SUV. The price tag on this truck starts at $27,220.
Ford Explorer
The Ford Explorer has been redesigned for 2011. The Ford Explorer comes equipped with either an inline four cylinder or a V-6 engine capable of 290 horsepower. Both engines come equipped with a six-speed automatic transmission. The Ford Explorer keeps up with the tradition of the past years with a roomy interior and plenty of power when needed. The Ford Explorer starts at $28,190.
Jeep Cherokee
The Jeep Cherokee has been redesigned for 2011. This SUV hosts a 290 horsepower V-6 or a 360 horsepower V-8. This truck is standard with four-wheel drive. A heated steering wheel is available for those cold mornings. The Jeep Cherokee boasts a comfortable interior and plenty of leg room for the taller passengers. The price tag on the Jeep Cherokee starts at $30,215.
Kia Sorento
The Kia Sorento is available with either a four- or a six-cylinder gasoline engine. The truck is also available with either front-wheel or all-wheel drive. The Sorento is unique with its panoramic sunroof and car-based construction, making it enjoyable for either sitting in traffic or a Sunday cruise. The newly redesigned Kia Sorento starts at $19,995.
Mazda CX-7
The Mazda CX-7 is equipped with either a 161-horsepower or 244 horsepower inline four-cylinder engine. The truck also comes with a blind spot warning system and an available backup camera for added safety. This truck can be purchased with either front-wheel drive or all-wheel drive. The price tag starts at $21,700.
Volkswagen Touareg
The Volkswagen Touareg has been redesigned with a new body style for 2011. This SUV boasts an eight-speed automatic transmission and is larger than its predecessor but lighter in weight. The drop in weight will boost its fuel economy. The Touareg comes standard with a choice of a gasoline, diesel or electric hybrid engine. The Touareg seats five and is competitive with the high-line models such as Lexus or Mercedes. The price starts at $40,000.
Honda Pilot
The Honda Pilot was redesigned in 2009 and the body style is still the same for 2011. The Pilot seats eight comfortably with a 250-horsepower V6. The 5-speed transmission has been refined for a smoother ride. The Honda Pilot starts at $28,045.
References
More Articles
Photo Credits
photo_camera utility vehicle car speed isolated on road image by alma_sacra from Fotolia.com