How to Identify Vintage Honda Motorcycles
by Elizabeth Punke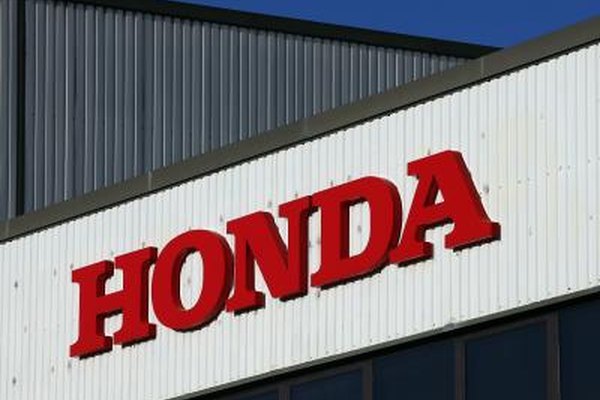 Honda was founded in the 1940's by Soichiro Honda, a man that loved speed. Because of his passion for motor sports, he began building pistons, then designed an economically-priced motorcycle. Years later, Honda has grown to be a leader in motor sports vehicles, carrying on the dream of the founder. Vintage Honda bikes were built in the post-war era, as Japan began to recover and develop into the country it is today.
1
Examine the motorcycle for the Benley name. Many Honda bikes in their early years were manufactured under this name. You will find the logo, along with an eagle wing emblem, on the center piece between the handle bars and seat. The lettering is standard block, all capital.
2
Look for the red Honda stamp on the side of the engine casing. This stamp was synonymous with the ever-popular C100 Super Cub. The Honda C100 Super Cub became the largest-selling motorcycle in history, with more than 50 million bikes sold globally. The lettering is slanted slightly to the right, the H is the only letter capitalized and the script resembles Comic Sans.
3
Examine the motorcycle for a thin appearance. Hondas were created with a streamlined design, one with flat handlebars and a level chassis. The seat was built as a widening rectangle with a lip in the back to slightly support the rider. Vintage Honda racers, circa early 1960's, were made without head or tail lights, a distinctive quality among other bikes of the time. Later, the tail lights were mounted to the rear fender, not the seat, which is another distinction.
Tip
check Honda bikes carry the emblem of an eagle wing, or a pair of wings on the chassis. If you have doubt, view the gallery in the reference section for a guide to commonly found, vintage Honda motorcycles. If you cannot find your bike there, you may always consult a certified Honda dealer.
References
Photo Credits
photo_camera Matt Cardy/Getty Images News/Getty Images