Ideas for Custom Conversion Vans
by Gregory Crews
There are so many options as far as customizing a conversion van. You can add shag carpeting or even go all out and install a high-tech entertainment system. You can build out this van for traveling or for show. The interior is your playground as you install a place to relax or even a place to sit your friends comfortably as you cruise the town on a Friday night.
Prepping and Removing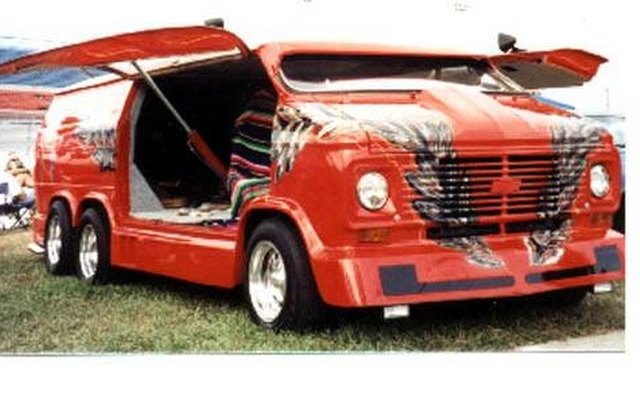 The first step in customizing any van is to remove anything you don't want in the van. More than likely you will want to make sure everything matches, so removing the carpet and the seats first is a good idea. The inside of the van is put together similar to a room in a house. The walls are bolted to a stud or an angle iron. Remove the walls and you will be left with just the skeleton. The headliner can come out as well. The only thing about removing the headliner is you will have to put a new one in--if the headliner will work with the new color scheme, then leave it in.
Installation Ideas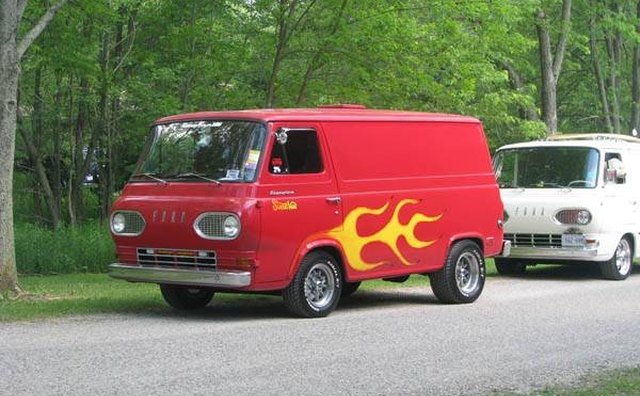 There are so many different ways to go as far as building a custom van. You can set the van up similar to a recreational vehicle. Access a tractor-trailor junkyard and strip out the sleeper section; that will leave you with cabinets, television mounts and maybe a sink if you find the right truck. You can also build out what you need as well. Start with plywood and two-by-fours and build out a custom couch or even a bed. You can fit a full-size mattress in the back comfortably. There will be room to place captain's chairs in the middle. You will still have room to put your entertainment center between the front seats. You can also leave the cabinet area in your overhead to provide your television, game stations or even a DVD player.
Exterior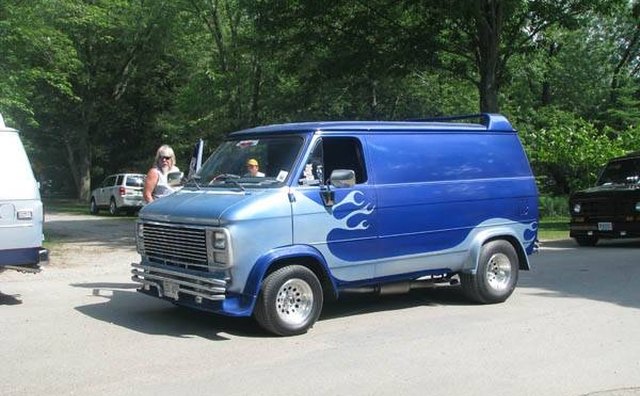 The exterior can be a reflection of who you are. The paint scheme should be done in a neutral solid color; you can add flames, pin-striping or whatever ideas you have in mind. Some vans have murals painted displaying a wife or a hero. Exterior lighting is something to accent the artwork on the van. Run side lights or even underbody lighting. Adding a good-quality window tint will help bring out the mystique of the van. This will also keep the interior cooler and keep visibility from people walking by at a minimum.
Wheels and Suspension
More Articles