How to Get a Handicap Sign for a Vehicle
by Reagan Elizabeth Doran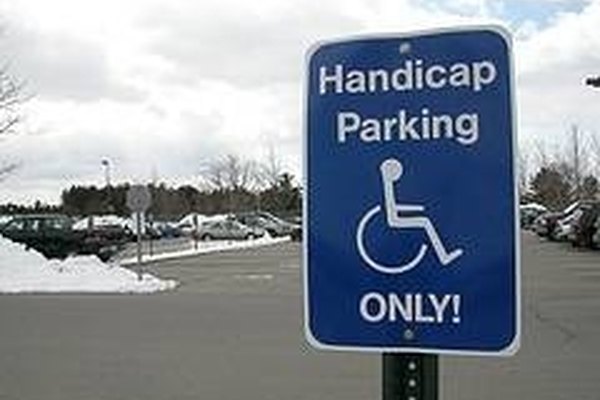 If you are temporarily or permanently disabled, you are probably eligible for a handicap parking permit for your vehicle. These permits allow you to park in specially designated spaces, usually closer to entrances, making it easier to run errands and enjoy your social life. The state division of motor vehicles issues handicap signs.
Contact your state's motor vehicles department for an application. Sometimes these can be downloaded online.
Contact your physician's office and let them know you are applying for a handicap parking permit. (The permits usually require a physician's approval.) Schedule an appointment or a time to come in so the doctor can sign the form.
Once you have the form, fill out the information asked of you.
Have the doctor fill out the physician's portion of the form.
Send or bring the form into your motor vehicles department, along with any required fee.