Ford Motor Company Warranty Information
by Dennis Hartman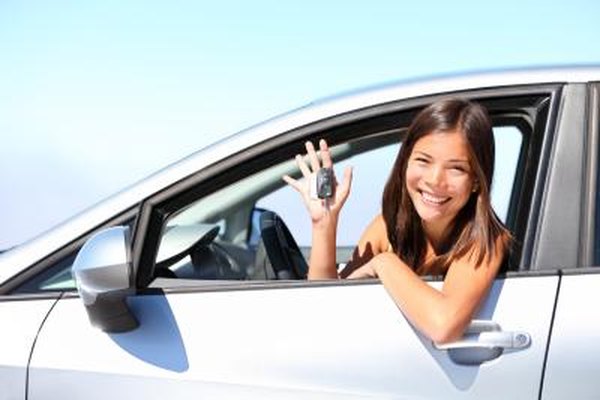 Like most major automakers, Ford Motor Company offers a basic warranty on all new cars its sells. In addition, Ford offers buyers a series of additional warranty plans, known as extended service plans, or ESPs. Each extended service plan covers different parts of the vehicle and has a set duration, either in terms of mileage or months. It's a good idea for all potential Ford buyers to understand the basic warranty terms.
Standard Warranty
Most new Ford vehicles come with the company's standard "bumper-to-bumper" warranty. This warranty expires three years after the sale date of the new vehicle, or when the vehicle has been driven 36,000 miles (whichever comes first). Under the bumper-to-bumper warranty, Ford vehicles can be repaired free of charge at authorized repair centers, which includes most dealerships. New Ford vehicles are also covered by a five-year/60,000-mile powertrain warranty, which applies to the engine, transmission and other driveline components of the vehicle.
Limitations
Some items that experience normal wear due to use, such as batteries and windshield wiper blades, are not covered under Ford's bumper-to-bumper warranty. In addition, environmental damage (such as that caused by floods or lightning strikes) or damage that occurs during an accident is not eligible to be repaired under a Ford warranty, since such damage is usually covered by a standard auto insurance policy. In cases where damage occurs due to improper maintenance, Ford may not be required to make free repairs even if the affected part of the car would normally be covered under the warranty terms.
Ford ESPs
Ford also offered four different extended service plans, which continue warranty coverage beyond the standard bumper-to-bumper and powertrain warranties. The cost of an extended service plan varies according to the type of vehicle and the length of the warranty. ESPs can be purchased for coverage of up to seven years or 100,000 miles. Among the advantages of a Ford ESP are the convenience of being able to get free repairs at any Ford dealership (over 5,000 locations) and the use of Ford parts rather than less-expensive generic components.
Entry Level
The most basic ESP is known as PowertrainCARE. This ESP covers the car's engine, transmission and drive axles. In all, PowertrainCARE provides coverage for 29 vehicle components, including some of the most expensive and complex engine repairs. Ford's BaseCARE ESP covers 84 components, including all of those included in the PowertrainCARE ESP. BaseCARE adds coverage for steering, brakes, suspension and the vehicle's electrical system.
Added Coverage
Ford also offers two more comprehensive ESPs. ExtraCARE covers a total of 113 vehicle components. ExtraCARE includes the services offered by BaseCARE but also includes certain high-tech vehicle features as well. Finally, Ford's highest level ESP offering is known as PremiumCARE. With over 500 components included, PremiumCARE covers everything included in the lower three ESPs and adds warranty coverage for emissions, the car's audio system and many safety devices.
More Articles
Photo Credits
photo_camera Maridav/iStock/Getty Images