Ford F250 Problems
by Andy Joseph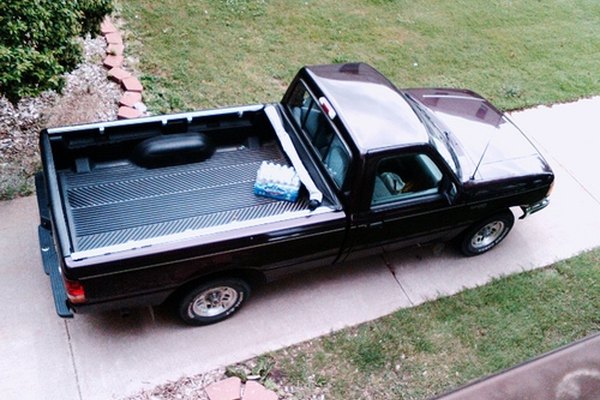 The Ford F-250 belongs to the popular F-Series pick-up truck line-up manufactured since 1948. Initially, apart from its size (it traditionally weighs 3/4 tons), the F-250 was virtually indistinguishable from its smaller, more popular sibling the half-ton F-150 and its bigger brothers (entries starting from F-350 up). However, in 1999, the F-250 was re-christened as "Super Duty," coming in three body styles and four trim levels. The Ford F-250 Super Duty is currently in its second generation of production.
Pre-Ford F-250 Super Duty Trucks
If you cannot afford a Ford F-250 Super Duty pick-up, getting an F-250 from the previous generation--preferably one from 1990 to 1996--is possible. However, be mindful of the myriad problems that affect these vehicles. Chief among them are transmission and suspension problems. On some vehicles, the automatic gearbox may slip and the engine may flare when the transmission is shifted to fourth gear, thus requiring replacement of the TR/MLP (transmission range/manual lever position) sensor. If the gearbox does not shift from second to third gear, the valve body separator plate would need to be replaced. On some vehicles during the 1991 to 1994 model years, the front leaf springs may need to be replaced due to sagging over time. Any F-250 between 1990 and 1996 are prone to front tire cupping; new springs or other suspension parts could be replaced to fix the problem.
Other Pre-F-250 Problems
Other problems with pre-F-250 Super Duty trucks include ball joints that wear out easily, but can be replaced with new ones. In other issues, hard starting can be caused by a short in the wiring harness for the powertrain control module or by a sticking idle air control valve. Vehicle noise caused by the friction modifier can be fixed with bolt replacements for loose frame rivets to eliminate the noise.
1st Generation Super Duty Problems (Air Bags)
In some first-generation Super Duty trucks (1999 to 2007), the inflator canister in the driver air bag module may have an inadequate weld near the igniter, thus immobilizing the entire air bag system. Dealers can install a driver air bag module free of charge.
1st Generation Super Duty Problems (Seat Belts)
Some vehicles are equipped with front seat belt buckles that may not fully latch. Thus the seat belt assembly would not be able to function as an adequate restaint system. Dealers can replace the buckles at no cost.
1st Generation Super Duty Problems (Wipers)
On some trucks, the switch located in the plastic cover of the wiper motor gear case could malfunction and overheat. This could result in the partial loss or total failure of the windshield wiper function. Dealers can have the entire wiper motor gear case replaced free of charge.
References
More Articles
Photo Credits
photo_camera Image by Flickr.com, courtesy of Chris Chan