How to flip cars for profit
by braniac

So you or someone you know is handy with automobiles? Why not make a few bucks, or at least work your way up to a nice car?!
Step 1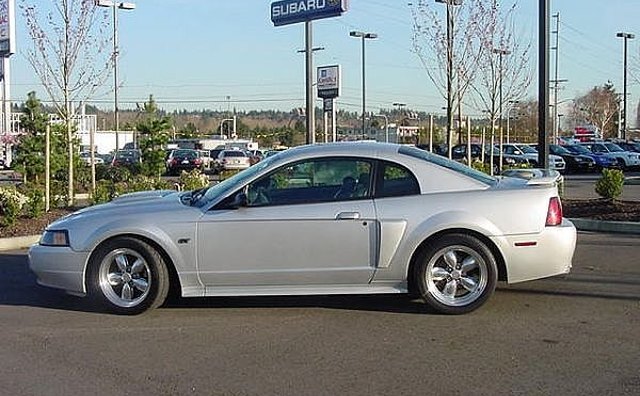 Let me begin by explaining what exactly "Flipping" is. Basically, buying and selling quickly for profit. The idea goes like this: You find a desirable vehicle. You fix it up enough to resell quickly, hopefully for more money than you paid. That's IT! Simple.
Step 2
So, step by step... 1.) Find a good vehicle to resell. Look through the local classifieds, online and even just driving around. 2.) Do a little research. For example: Pick up Trucks, Work Vans, and Japanese compacts (good on gas) are all as good as gold! Just look through the classifieds to see what a decent example sells for. Also consider repairs. An engine or transmission could be more than the vehicle is worth (it could also be extremely inexpensive to fix). If you have the nerve, try to beat down the asking price. Especially over the phone. Be smart and please, be respectful. Just politely ask if the price is negotiable. Then ask what the bottom line is, CASH. Consider transportation. Does it run? Can you get it running where it is and drive it home? Towing companies aren't cheap! Find a friend with a wrecker or use a car trailer. At any rate, transportation goes right into the total investment. Also, don't forget about classic cars!
Step 3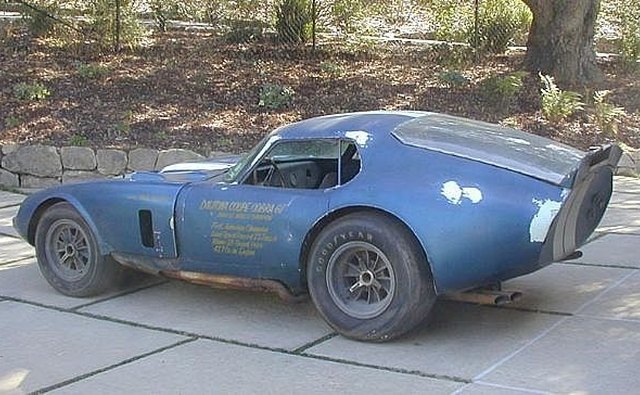 2.) Once you get your prize home, do an assessment! Will the paint shine up? Is there anything major missing? Does it run? Start with the mechanicals. Most cars that don't run are simple to fix. Begin with a quick once over. Is the battery dead? Pull the spark plugs and SMELL them for foul, burnt odors. Check the plug wires, smell the gas, etc. There are TWO main components to ANY internal combustion engine. Fuel and Spark. Flammable liquid and Ignition. Without one, the engine will not run. It's a good idea to have a good shop manual around for common makes. Troubleshoot and use the process of elimination. Just avoid replacing things until it runs! Once she runs, it's time to clean the vehicle up!
Step 4
3.) ALL vehicles for resale should be thoroughly detailed. I don't mean restored to new condition, just cleaned. Vacuum, polish the paint (do the best you can), take the vehicle to the car wash and steam clean the engine and undercarriage. If the seats are shredded, install cheap seat covers! I cannot stress enough, to clean the car and clean it well! Replace inexpensive items if you can. Brake pads are less than $20 bucks for most vehicles. Used tires that have good tread, a piece of trim or missing hubcap from the junkyard, etc. Just do your best to make the car clean, fairly complete and running as well as possible!
Step 5
4.) If you did everything right and picked a desirable car, it should sell right away! Stick a "For Sale" sign in the window. Advertise on free internet sites and consider a newspaper ad. Word of mouth and tack boards work well too! Most importantly, don't get greedy. If you paid $900.00 for the car and put in another $500.00, you can't change the $1400.00 invested. If a "Nice" one advertises for around $3000.00, price yours at $2400.00! If you do it right, it will sell to the first prospective buyer for FULL price. If you really did it right, it will sell within a week or so of the day you purchased the vehicle! $1000.00 for one week! That is the secret. Small profits....FAST!
Step 6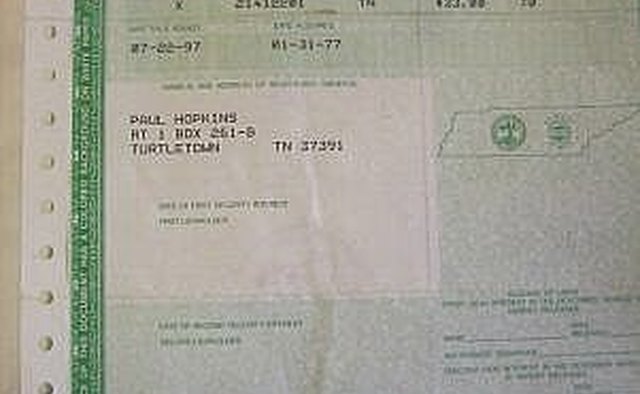 A word about buying and selling cars. SALES TAX! Yes, you are required to pay it. Does everyone? I don't know. A clear title, pink slip or registration form. YOU MUST get one. It MUST be current, signed and without dispute! And selling a car in one week doesn't leave time for transferring the title into your name.... floating the title can be dangerous and illegal (that is passing the signed title from the original seller to the new buyer without putting your name on it). You are on your own with that one. It's your call. Make sure that you WRITE a bill of sale (ideally notarized) when you buy it AND sell it. Most states allow ONE person to buy and sell up to 5 cars per year. Be aware and stay advised. Otherwise, HAVE FUN! Buy what sells and ideally specialize in a narrow range of makes and models. It's easier to familiarize yourself and keep track of parts!
6.) Classic cars. This is a completely different ball game! You must be knowledgeable and understand what people want. For example. A lower trim level, six cylinder 4 door sedan that looks showroom new, might not sell as fast or for as much as a JUNK coupe or convertible! With old cars, choose wisely and buy them right! Adding a few hard to find trim pieces or even an engine can help a Junker sell. Cleaning out a moldy old car, and getting it to shine a bit, helps tremendously! Classic cars are all about emotion! Again, HAVE FUN!
Tips
Learn as much as you can BEFORE laying out hard earned cash!
Try to buy vehicles that will sell easily (popular, good MPG, etc).
Stay legal!
Warnings
Be careful visiting strange locations with a large amount of CASH!
Don't be rude during negotiations, if they say YES...You will meet them.
Be safe when working on cars!
Items you will need
Some mechanical ability
Some Cash $$
That little something extra (won't know if you have it until you try it).
More Articles