What Does FLH Mean on a Harley Davidson Motorcycle?
by Rob Wagner

Harley-Davidson Motor Company

The Harley-Davidson FLH motorcycle, manufactured by the Milwaukee-based Harley-Davidson Motorcycle Company, originated in 1949 as the Hydra-Glide touring model, so named for its hydraulically damped telescopic forks. Since the introduction of the Hydra-Glide, the Duo-Glide and Electra-Glide models also were produced and carry the FLH designation. The FLH motorcycles continue in 2009 as Electra-Glides.
Origins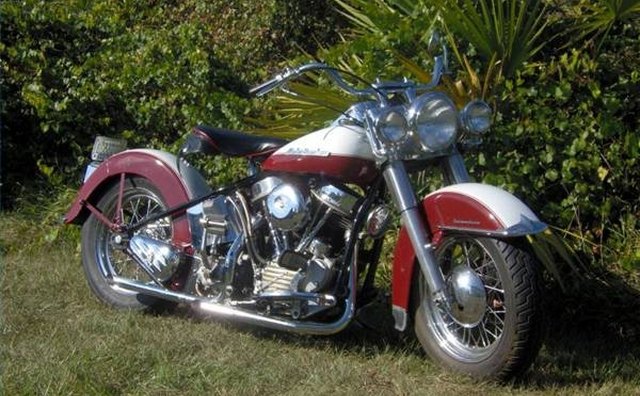 All Harley-Davidson touring motorcycles, equipped with the large Big-Twin engines and large telescopic forks, are FL models, with the letters "FL" a simple series designation introduced in 1941. These big bikes were powered by the motorcycle maker's famed 1936-47 "Knucklehead" engine, which got its name for the odd shape of its rocker covers. The "Panhead" engine was introduced in 1948, so named for the new shape of the rocker covers. The following year, the FLH model was produced.
First FLH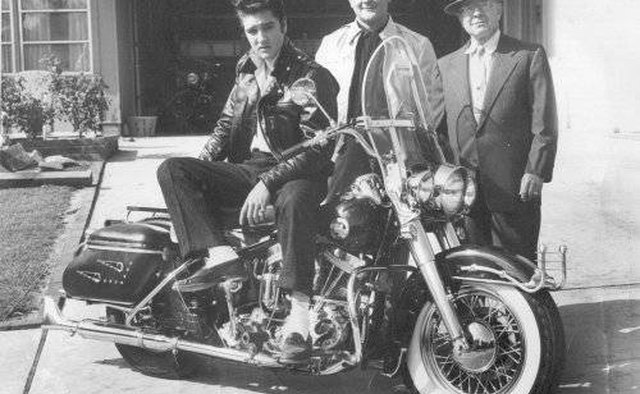 The 1949 FLH Hydra-Glide was powered by a 74-cubic-inch two-cylinder pushrod V-Twin engine. Identified as the Hydra-Glide for its new front suspension system, it sat on a 59.5-inch wheelbase. The hydraulic technology gives the FL series its "H" designation. Through 1951, the Hydra-Glide was operated with a hand-shift and foot-clutch. The configuration was reversed for 1952 with a foot-shift and hand-clutch. The foot-shift versions are identified as FLHF.
Updates
Duo-Glide
The Look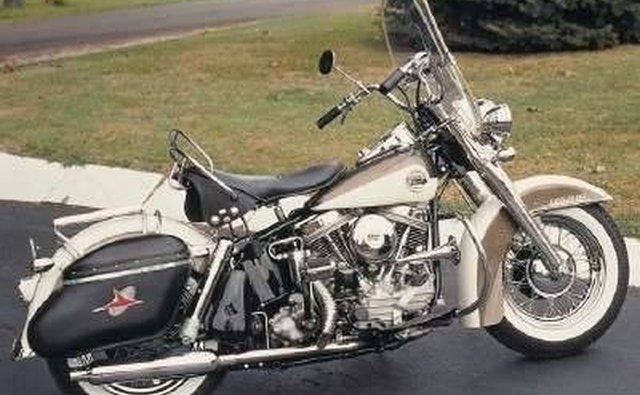 The 1958-65 Duo-Glide remains one of Harley-Davidson's most beautiful bikes with a near perfect combination of the Panhead engine and frame flourishes. It featured an unusual speedometer that dropped the zeros to read 1 to 12 to eliminate clutter. It was equipped with a dual fishtail exhaust, chromed oil tank, kick-start pedal and handle grips. Although the bike now featured new rear suspension, it still came equipped with the superfluous sprung seat.
The Shovelhead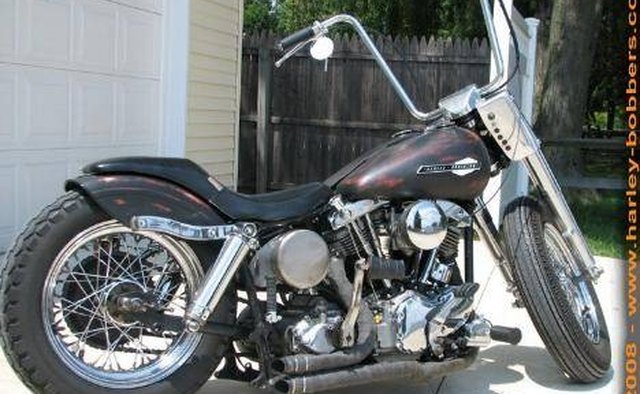 The "Shovelhead," again named for the shape of its rocker covers, replaced the Panhead in 1966 as a 1200cc engine that was upgraded in 1978 to 1340cc. The year before the Shovelhead's debut, the Electra-Glide was introduced with an electric starter, eliminating the need for the kick-start. Using the same 74-cubic-inch engine as previous models, the Shovelhead's output was boosted to 60 horsepower.
Electra-Glide
References
Writer Bio
Rob Wagner is a journalist with over 35 years experience reporting and editing for newspapers and magazines. His experience ranges from legal affairs reporting to covering the Middle East. He served stints as a newspaper and magazine editor in Saudi Arabia and the United Arab Emirates. Wagner attended California State University, Los Angeles, and has a degree in journalism.
More Articles