How to Fix Up a Honda Three-Wheeler
by Tyson Simmons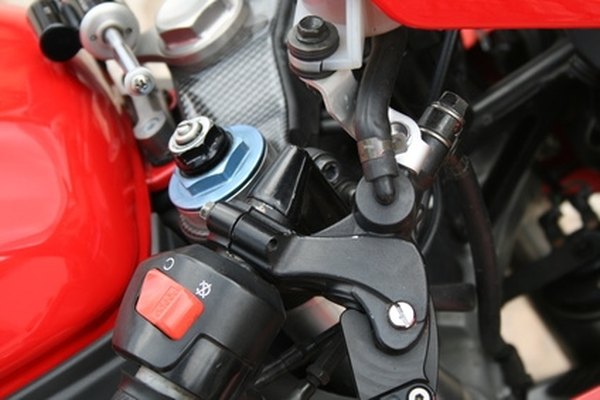 Honda three-wheelers are still, by today's standards, great ATVs that can provide for a lot of fun. Fixing these machines up almost always requires the same few steps. However, after completing these tasks, the vehicle will usually run well, even competitively. Many times, you can pick up these used machines for next to nothing and repair them to make a fun toy for the whole family.
Check the three-wheeler's gas tank for old fuel. If it has any, completely drain the tank and fill it up with new fuel.
Replace the three-wheeler's spark plug. This will help the vehicle start and run well. Plugs usually foul after not being used for an extensive period of time.
Remove the three-wheeler's carburetor and clean it as extensively as possible using standard carburetor cleaner. Three-wheelers used an old form of technology in their carburetor makeup, making buildup over time a major issue. A clogged and dirty carburetor is one of the main problems with older three-wheelers.
Remove and clean the vehicle's air filter. To do this, wash the filter in hot soapy water. Allow the filter to dry before reapplying filter oil to it and reinstalling it in the three-wheeler's air box.
Check the pressure in the three-wheeler's tires. If it is not at acceptable levels, or if the tires are very worn, change out the vehicle's tires and tubes. Doing so can be a good investment for the reliability of the ATV.
Change the three-wheeler's oil using the standard ATV change procedure. Be sure to dispose of old engine oil properly.
Tip
check Take good care of your three-wheeler after you repair it and get it running again. Protect the investment of your time and money.
Warning
close Always stay aware of pinch points and chemical hazards when working on ATVs.
References
Photo Credits
photo_camera detail image by Laima Penekaite from Fotolia.com