How Do I Get a Replacement Title for My Car in New Jersey?
by Melly Parker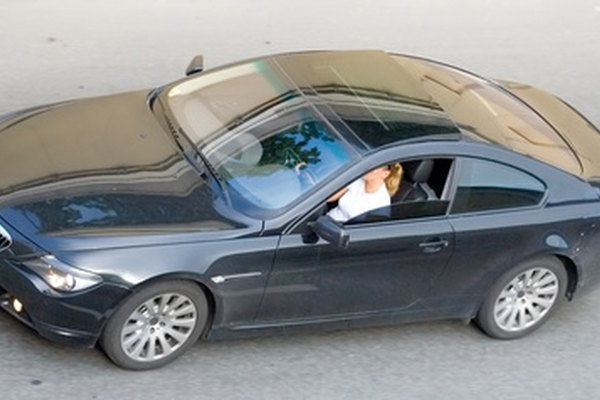 Replacing your car title in New Jersey is simple as long as you have access to the person you bought it from. If you don't, it's a slightly more complicated process that must be handled by mail. Both methods enable you to get a new title for your vehicle through the New Jersey Motor Vehicle Commission. Remember that a new car must be titled with the Motor Vehicle Commission within 10 days of its original purchase.
With Dealer Access
Go to the dealership where you bought the vehicle and ask for a Manufacturer's Certificate of Origin (MCO) that shows the sales-tax satisfied stamp.
Obtain the contact information from the lien-holder, if applicable. You'll have to give this information to the Motor Vehicle Commission to obtain a title.
Go in person to your local Motor Vehicle Commission and present the MCO and the lien-holder's contact information. They will give you the correct form and you should fill it out and turn it in while you're there.
With No Dealer Access
Download the Application for Certificate of Ownership, linked below in References. Fill it out completely.
Make copies of the original bill of sale, the original temporary registration tag, a photograph of the vehicle identification number, photos of all four sides of the vehicle, and proof that you paid sales tax on the vehicle. Attach these to the completed form.
Include the completed, original Application for Certificate of Ownership (Form OS/SS-7) and the completed, original, notarized Buyer's Declaration (Form OS/SS-150). You should make copies of these for your records before sending them in.
Mail all the required documents, along with a check for $60 if there is no lien-holder and $85 if there is a lien-holder, made payable to NJ MCV, to: NJ Motor Vehicle Commission P.O. Box 017 225 E. State Street Trenton, NJ 08666-0017 ATTN: Special Titles/Dealer Out of Business
Replacement Titles for Used Cars
Go in person to your local Motor Vehicle Commission.
Bring your driver's license, proof of insurance and car registration.
Ask for a replacement title. Fill out the required forms. Pay $60 by cash or credit card to receive your replacement title.
More Articles
Photo Credits
photo_camera Luxury Car sportscar from my luxury car series image by alma_sacra from Fotolia.com