How to Dispose of Old Cars
by Whitney Elaine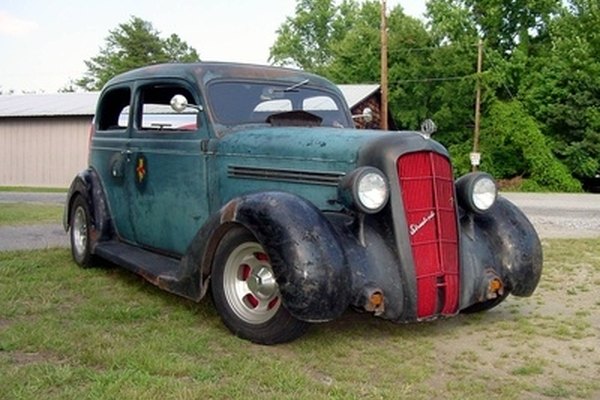 Whether you have just purchased a new car or have moved to a neighborhood where you no longer need or use your current car, the question of what to do with an old car can be a daunting one. There are, however, many options for your unused car. Selling it to a junk lot, donating to charity, recycling or having an auto recycler pick it up are a few.
Sell an old car to a junk lot. No matter what condition your vehicle is in, there is someone out there who could put it (or it's parts) to good use. Junk lots exist in nearly every city and offer full-service car buying, meaning they'll come tow your car away so that you won't have to. To find one in your area, visit the Pick N Pull's Cash For Junk Cars webpage (see References). If your state or city isn't on the list, visit www.junkyards.com, which buys junk cars on line.
Donate your car to a charity. Some nonprofits have the capability to sell a car or its parts, so they will accept used cars as a form of donation to the charity. This donation is also tax deductible. Public broadcasting (National Public Radio and Public Broadcasting Service) accept vehicles as part of the Car Talk Vehicle Donation Program (See References). Also, Volunteers of America, which provides services to children and the elderly, accepts car donations on line.
Freecycle your car to neighbors. Freecycle.org is a national network of people who try to keep local landfills clear by giving away unwanted items, as opposed to throwing them away. Sign up for the service in your neighborhood by visiting their website and post a listing to dispose of your car. A similar service, www.abcfree.com, is also available in some cities.
Utilize an auto recycling company. Auto recyclers are similar to junk lots, only they will not pay for your car. They will, however, haul it away and dispose of it with no charge to you. To find one in your area, visit www.a-r-a.org.
More Articles
Photo Credits
photo_camera old car image by Tijara Images from Fotolia.com