How to Take the Convertible Down in a Pontiac Solstice
by Leonardo R. Grabkowski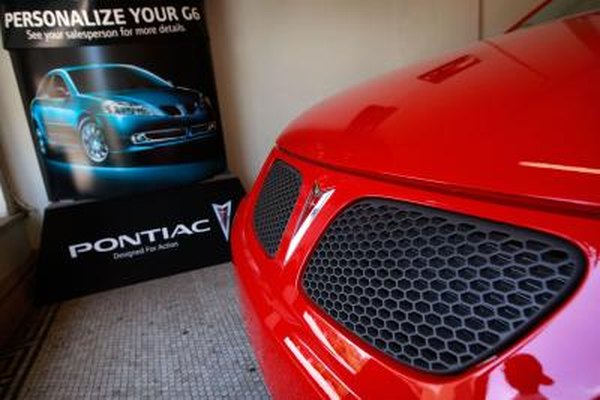 The Pontiac Solstice was introduced by General Motors (GM) in 2006, primarily to compete with Mazda's popular MX-5 Miata roadster. The Solstice was discontinued after the 2009 model-year, when GM announced the closure of the Pontiac brand. One of the complaints about the Solstice is the "awkward" top, according to Edmunds.com. It's difficult (at least compared to other convertibles) to put down. The Solstice's convertible top stores in the trunk, which greatly reduces available trunk cargo capacity. The process of putting the top down gets easier with a bit of repetition and practice.
1
Shift the Solstice into "Park" (automatic) or "First" (manual) and set the parking brake lever. Turn the engine off.
2
Open the glove box and press the trunk release button.
3
Get out the Solstice and open the trunk. Remove any items from the trunk floorboard.
4
Get back in the driver's seat and open the convertible latch (above rear view mirror). Turn the latch counterclockwise.
5
Grasp the front edge of the convertible top (above the windshield). Push the convertible top backwards.
6
Get out of the Solstice and fold the convertible top down into the trunk. Push down firmly to ensure it latches into place.
7
Push the trunk down firmly to close it. Ensure the trunk side latches are fully down.
Tip
check Reverse the procedure to raise the top.
Warning
close Do not operate the rear defroster while the convertible top is down.
References
More Articles
Photo Credits
photo_camera Scott Olson/Getty Images News/Getty Images