Which Compact Cars Get the Best Ratings?
by James Hamel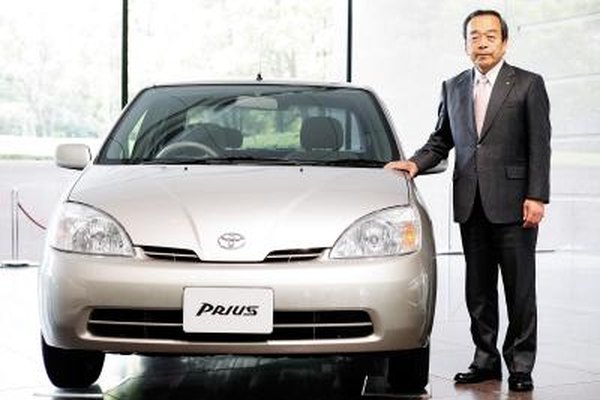 The compact car has come a very long way since the U.S. first started downsizing its vehicles in the 1960s and 1970s due to oil prices, stronger government emission regulations and economic instability. The first truly compact cars on the market, including the Plymouth Valiant, Ford Falcon and Chevy Corvair, were nowhere near as comfortable or as safe as today's models. A compact car is currently defined by the federal government as any vehicle that has 100 to 110 cubic feet of passenger and cargo space. Despite their small stature, compact cars get good ratings in categories such as fuel-efficiency, safety and reliability.
Best Compact Cars for Fuel Efficiency
The Toyota Prius is not classified as a compact, although its reliability, safety and fuel mileage rankings would have put it at the top of the list in most categories. Instead, that honor goes to the slightly smaller Honda Civic in hybrid form. The hybrid Honda gets 40 city/45 highway. If you don't want a hybrid, you can try the diesel VW Jetta TDI (30 city/41 highway) or the Toyota Corolla (27 city/35 highway).
Best Compact Cars for Reliability
According to Consumer Reports, the only fully independent consumer-based watchdog group, the most reliable 2010 compact models (based on past performance) include the Mazda3, Honda Civic, Toyota Corolla, Scion XB, Toyota Matrix and Subaru Impreza.
Best Compact Cars for Crash Worthiness
According to the Insurance Institute of Highway Safety, these 2010 compact cars all received the top overall score of "good," meaning that they had the best in rear, frontal offset and side impact protection. The cars that were listed are the Honda Civic 4-door, Kia Soul, Nissan Cube, Subaru Impreza and VW Golf.
Best Compact Cars for Sales
Even if a car doesn't rank highest in reliability, sales , customer satisfaction or crash worthiness, that doesn't mean no one will buy it. The five top selling compact cars are the Toyota Corolla, Honda Civic, Mazda3, VW Jetta and Hyundai Elantra.
Photo Credits
photo_camera Adam Pretty/Getty Images News/Getty Images