Commercial Truck Driving Directions
by Dawn Colclasure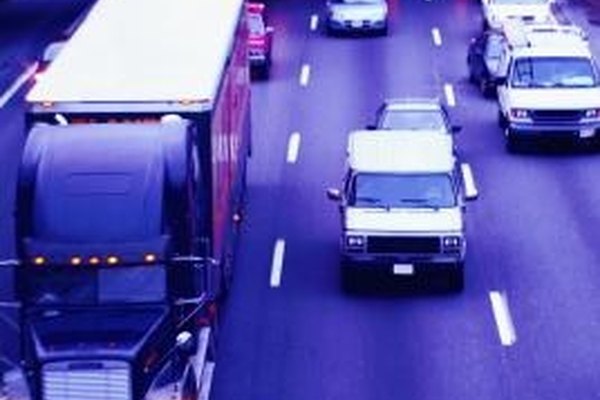 At some point in a your life, you may need to drive a commercial truck; whether you need to drive a moving truck to relocate from one place to another, or in the event of an emergency when another truck driver is unable to drive.
Pick a Truck
Decide if you want to drive a small or large truck, often called "semi-trucks" or "18-wheelers." The bigger trucks will require training and certification before you can get behind the wheel since these trucks need more care and skill to drive them. If you want to drive an 18-wheeler, you will need to enroll in a truck driving school.
Stay Alert
Driving a commercial truck is serious business. You need to be fully alert, wide awake and pay attention to your driving. Anything that can make you drowsy, sick or compromise your good judgment should be avoided if you are planning to drive a commercial truck.
Examine the Truck
Check the air in all tires, make sure the box on the truck bed is connected properly and that the doors stay closed. Check mirrors to make sure they are not cracked; run the engine and listen for any strange sounds, and clean all windows before getting on the road.
Be Prepared
Anything can happen on the road and you need to be prepared for emergencies. Pack a first aid kit, auto emergency kit, your cell phone and extra clothing. Include local area and highway maps, a CB radio and change for a payphone in the passenger area.
Start the Truck
Turn the truck on and let the engine run for a bit before driving. Check your mirrors and make sure the wiper blades work properly. If the truck has air brakes, allow the air pressure to build up to 120 psi on the air pressure gauge before you start driving.
Photo Credits
photo_camera Medioimages/Photodisc/Photodisc/Getty Images