How to Clean a Diesel EGR Valve
by James Melzer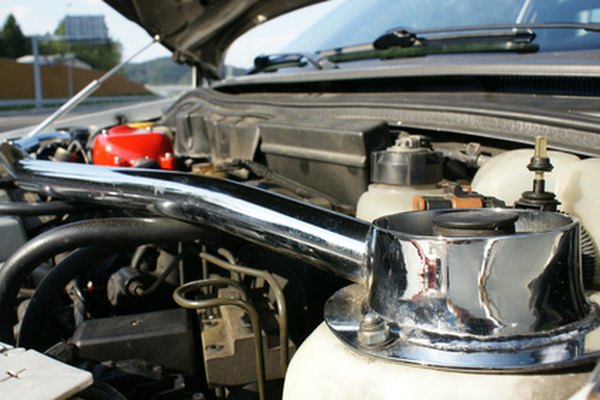 The ERG valve helps exhaust gasses flow through a diesel engine. When the ERG gets clogged with carbon build-up, it will cause problems with the engine such as loss of power, smoking, or surging. Once it is removed, however, cleaning the ERG valve on a diesel engine is an easy process. The process takes a few minutes to complete, and the valve can then be reinstalled to maintain the quality of the engine's performance.
1
Scrape the carbon build-up off of the ERG valve with a small flat-head screwdriver and a stiff nylon brush.
2
Remove the two O-rings and base gasket on the ERG valve with an O-ring removal tool.
3
Soak the ERG valve in carburetor cleaner. Do not allow fluid to penetrate the weep valves located beside the base gasket. Submerge it until the remaining carbon is removed.
4
Rinse the ERG valve with injection fluid after the carbon build up has been removed.
5
Dry the ERG valve with a clean cloth or compressed air. Replace the gasket and O-rings. The size of these depends on the size of your ERG valve.
More Articles
Photo Credits
photo_camera the powerful engine image by kuhar from Fotolia.com