How to Change a License Plate in Florida
by Tiffany Raiford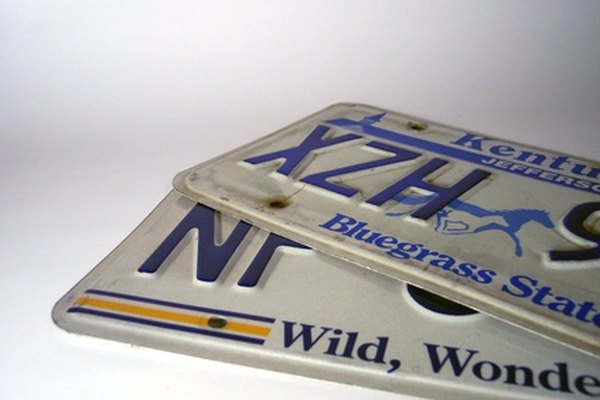 License plates are the equivalent of passports for a vehicle. They provide all of the pertinent information as to whom the car belongs, the address of the owner and the vehicle identification number for the car. Police officers use the tag number of vehicles to check to see if the driver has any outstanding warrants or if the vehicle has been reported stolen. Florida offers registered driver's a selection of license plates that range from standard issue to personalized vanity plates. Tags are purchased from local tax collectors.
Visit your local Department of Motor Vehicles or Tax Collector's Office. Tell the clerk that you'd like to change your license plate on your car to a new plate and provide him or her with your driver's license.
Review the different types of license plates available, which include personalized license plates, sports team plates, environmental and University license plates (See Resources). Choose the license plate you'd like to have on your vehicle and tell the clerk your choice.
Pay the fee for your new license plate. The cost of each plate differs based on the design and the personalization of the plate. You will be given your new license plate once you've paid the fee.
Tip
check Changing license plates when it's not time for your current plate to be renewed adds an additional fee to your new license plate.
More Articles
Photo Credits
photo_camera license plates image by timur1970 from Fotolia.com