How to Find Car Specs
by Louise Balle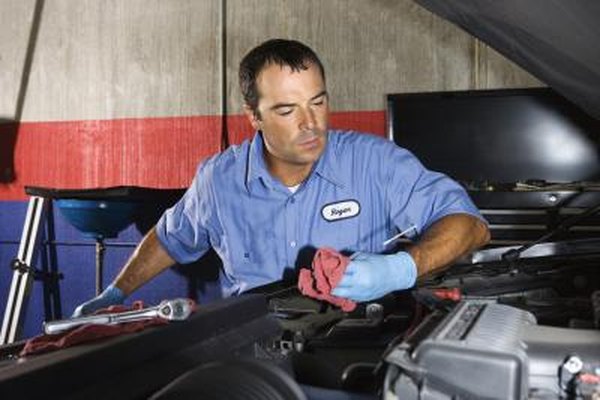 One of the most important pieces of information that you should check when you are either purchasing a new car or seeking to sell your existing car is called the "specs," which is short for specifications. Car specifications include the engine type (such as the number of cylinders), fuel economy, safety features and physical features. There are a number of ways that you can find out a car's specifications. All you need is the year, make and model of the vehicle.
1
Visit the Kelley Blue Book website. This service has been around since the 1920s, compiling and providing information about car specifications. Choose the option to search by "Make & Model" or "Year, Make & Model" and then enter the information to pull up your specs.
2
Perform a search for your car's specifications on a vehicle information services website like Vehix.com, Edmunds.com or autos.msn.com. Click "Prices and Specs," "Car Specifications" or the similar option, then enter your car's make and model. The tool will display information about the car, including a photo, prices and full specifications.
3
Check the car's owner's manual if it is in your possession. The list of specifications should be listed toward the front of the book.
4
Purchase a vehicle history report from a reputable online source (for instance, Carfax.com and autocheck.com). The report will pull up the vehicle's specifications in addition to information about its maintenance and previous owners.
Tip
check You may also be able to pull up detailed specification data on your car on an auto parts sales website.
References
More Articles
Photo Credits
photo_camera Jupiterimages/Comstock/Getty Images