Car Seat Installation in a 2000 Ford Ranger Extended Cab
by Melanie Fleury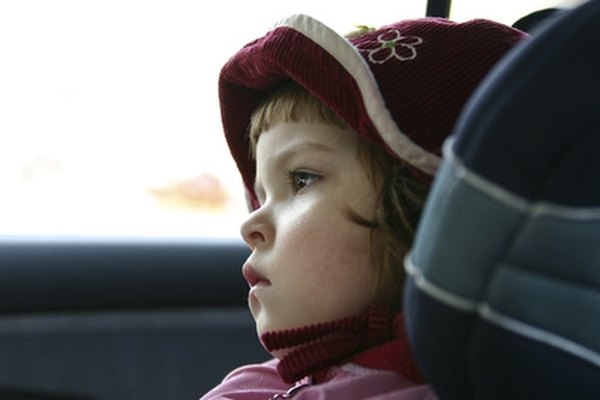 Ford Ranger Extended Cabs are small trucks that are manufactured by the Ford Company in the United States. The extended cab allows room for a jump seat or storage in the back, but is not large enough to install a car seat. For that reason, if you are installing a car seat into your truck, it will need to go into the front seat. In the 2000 Ford Ranger, Latch systems were not yet available, so install the car seat with the lap/shoulder belt combination on the passenger side.
Turn off the passenger air bag. In the 2000 Ford Ranger extended cab, the passenger cab is equipped with an on/off switch. Make sure that the button is in the off position as the air bag can be dangerous and potentially fatal to a child.
Place the vehicle seat as far back as possible. This will give you more room for the car seat and will keep the baby as far away from the windshield as possible in case of an accident.
Place carseat into passenger seat. If it is rear-facing, make sure that it is adjusted so that it is level. Rear-facing car seats typically have a red level on the side of the base of the car seat that indicate if it is level. If it is not, adjust it according to manufacturer's directions. If forward-facing, place the car seat so that the back of the seat is flush with the vehicle seat.
Thread the lap/shoulder belt through the belt hole in the car seat. In rear-facing seats, the hole is typically under the seat, in forward-facing seats it is behind the back of the seat. Buckle the seat belt once it is threaded through.
Pull the seat belt all the way out until you hear a clicking noise. This clicking noise indicates that the automatic locking mode is on for the seat belt. Allow the belt to retract completely while pulling on it to make sure that it is as tight as possible.
References
Photo Credits
photo_camera child in a carseat image by Renata Osinska from Fotolia.com