How to Buy a Motorcycle With No Title
by Christina Riopelle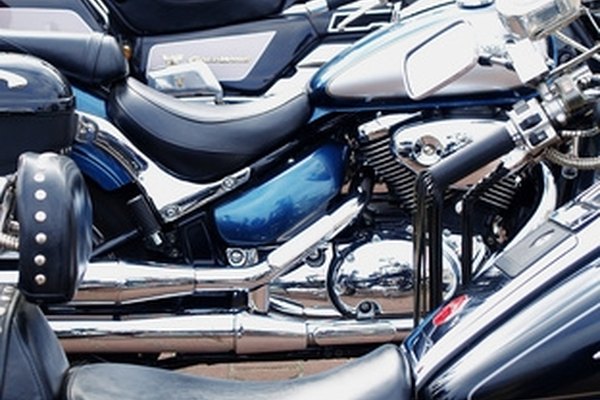 Most states require a motorcycle's title in order to transfer ownership. Proof of ownership protects prospective buyers form unknowingly acquiring stolen property. The owner of record must replace the title, or appear at the department of motor vehicles for ownership transfer.
Replacement Title
The seller must request a duplicate title from the department of motor vehicles or comparable state office. She presents her driver's license or passport for identification. If the seller is the owner of record, the DMV furnishes a copy of the title for a fee.
In-Person Transfer
The seller of record may transfer the title in person without obtaining a copy. If a lien does not exist on the bike and it is less than 10 years old -- in some states -- the seller and buyer apply for a duplicate title together. The seller signs off, and the DMV prints a title in the buyer's name. This eliminates intermediate steps.
Law Enforcement
When purchasing an abandoned bike, or a vehicle where ownership is questionable, visit your local law enforcement agency. The police station may crosscheck the Vehicle Identification Number with their records to ensure the bike was not reported as stolen. If the motorcycle belongs to another party, law enforcement may notify the true owner. Under the Driver's Protection Act, private parties may not use DMV to solicit a sale. Law enforcement does not facilitate property transfer, but merely notifies the owner of his misplaced property. The owner may choose to transfer the title or reclaim his motorcycle.
References
More Articles
Photo Credits
photo_camera motorcycles image by Artur Blaszak from Fotolia.com