How to Buy a Hail Damaged Car
by Pat Smith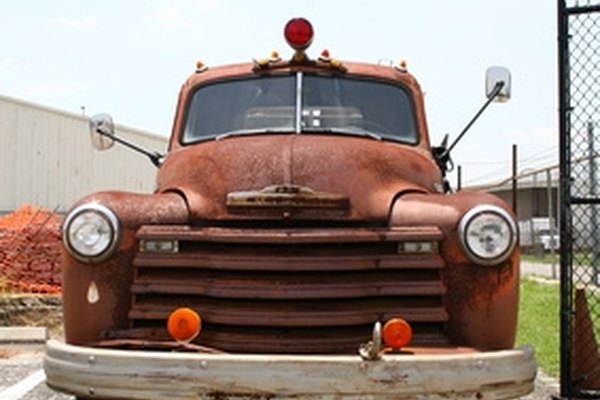 Buying a car with hail damage has the advantage of a sometimes large reduction in price. It also can make the car difficult to resell; the main trick is making sure the damage is all cosmetic and doesn't affect the way the car runs. If you're willing to drive a car that looks dented, a hail-damaged car can be one of your cheapest options. If you're thinking of buying it and fixing it up, keep in mind that full-body damage can make the car more expensive to fix than to replace.
Look up the car or cars you're considering in the Consumer Reports guide. It has accurate, up-to-date information on the worth of new and used cars in the U.S. If you don't have a physical copy, check the used car section of the site. Type in a make and model or browse categories. Write down the average sale price of each used car you're interested in.
Find hail-damaged cars in local classified ads in the paper and online. You can also call your local auto shops, especially after a hail storm. Make sure you have the average value from Consumer Reports as a baseline for each car you look at.
Call or email the current owner and ask about the hail damage. How big was the hail? How widespread is the damage? Have the windows been replaced already? Was the body damage severe enough to impair how the car runs? If the owner can't answer all these questions, ask that he take it to a shop and have it looked at and have the mechanic call you to answer your questions.
Go look at the car and take it for a test drive. Take a look at the dents in the car and make sure they are only dents and not holes. Ask if you can have an independent mechanic look at it if you have any further questions.
Buy the car if it's met all of the above requirements. In most used car sales, you'll be buying it directly from a person and not getting a loan, so if you set up a payment plan make sure you have it in writing and signed by all parties. If you're buying a used car from an auto lot, go through its paperwork process.
References
More Articles
Photo Credits
photo_camera Original firetruck used at Houston Municipal Airport in 1940s image by Lucid_Exposure from Fotolia.com