How to Buy a Car to Resell
by William Zane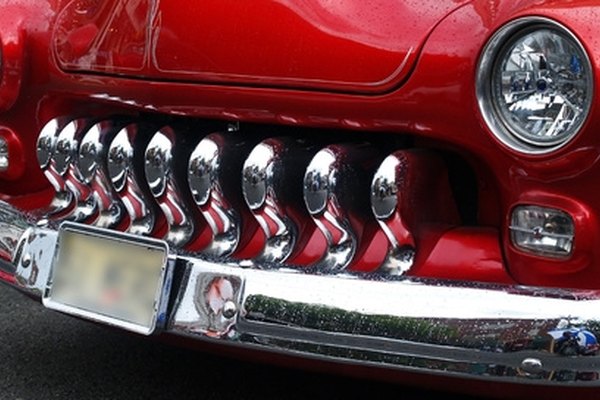 Buying low and selling high to make a profit is something that people do every day. It can be fun finding that great deal (or even that "once-in-a-lifetime" deal) and then turning around and selling it and pocketing the extra money. It can be a risky proposition, though, and must be done right.
Look everywhere you can before settling on a car to buy. One of the best places to buy an inexpensive car that needs a little work to increase its value is online classifieds like the Craigslist car and truck section. Check the listings daily or preferably hourly and you will eventually come across a deal. Other places to look are the local newspaper classifieds, eBay and in AutoTrader.
Carefully inspect the car. The best scenario for is to find a car that needs no work but is cheap enough to simply turn around and sell. However, this is not the most common deal out there. Most cars that are cheap enough to make money on are going to need some work, so it is important to inspect the entire vehicle to make sure that you know what it is that you are buying and what kind of work it is going to need. Inspect the body and undercarriage for signs of rust (bubbles in the paint), check out the interior and look closely at the engine. If the car is driveable, test drive it to see how it drives.
Choose a car that does not need too much work. Unless you are interested in restoring a car (which can be very difficult to make any money on when you resell it) stick to cars that need minimal work to make them easy to sell for a decent price. Cars that need minor things like a new set of tires, a brake job or a tuneup are good candidates. Cars that need a rebuilt motor, paint and bodywork and a new interior may not be worth the effort.
Stick with models that are popular and easy to sell. With the high cost of gas today, an economical car like a Honda Civic might be easier to sell than a gas-guzzling dinosaur like a Hummer. Classic convertible sports cars like the Alfa Romeo Spider and classic muscle cars like the Ford Mustang are perennial favorites that are regularly sought by buyers. Just remember that the older and more specialized a car is the more potential there is for pitfalls.
Buy low. This may seem like an obvious piece of advice, but if you plan on flipping a car for profit--which is afterall the point of buying a car to sell--then you need to start by spending as little money as possible. Bargain for the best price that you can get. Start by offering the seller a lower amount of money that they probably won't accept (but try not to insult them) and then arrive at a selling price that both you and the seller are comfortable with.
More Articles
Photo Credits
photo_camera a car in a car show image by Gary from Fotolia.com