How to Build a Drivable Kit Car
by Richard Rowe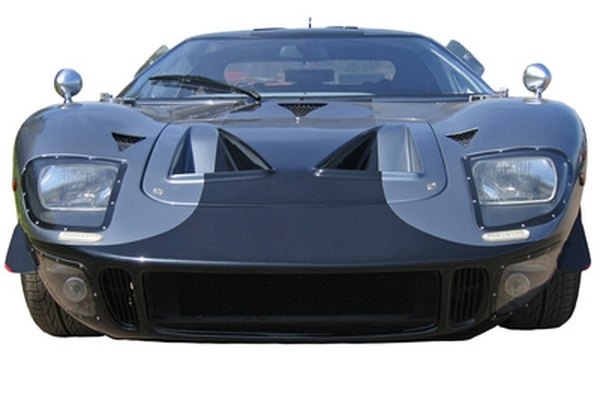 Kit car sales brochures are optimistic by nature; you don't have to look far to find one declaring that even an average mechanic can build a fully running automobile in his driveway in a month's worth of weekends. While some of the most well-engineered kits out there can indeed allow you to build a super-car at Honda Civic prices, there's a big difference between a kit car built as a weekend project/toy and one that's built to drive. Much of the difference comes down to going above and beyond what's written in plain black and white.
Purchase a high-quality kit from an established manufacturer with a good reputation. The importance of this step cannot be overstated; a kit car will only ever be as good as its basic structure, so a competent chassis and quality construction is a must. Some of the most reputable manufacturers out there include Factory Five Performance and Superformance (both of which specialize in muscle car-era, super-car replicas like the Shelby Cobra and Daytona coupe) and Caterham, which makes the bantam-weight Seven roadster. For ultimate drivability, get a car with a roof.
Opt for a fuel-injected engine, independent rear suspension and an automatic transmission. These aren't the cheapest possible options, but fuel injection is a proven performer where fuel economy and drivability is concerned, and a fully independent rear suspension (like those found on 1989 to 1997 Ford full-size, rear wheel drive luxury cars) will yield fantastic handling without the harsh ride of a solid rear axle.
Cover the underside and inside of your body tub, the insides of your doors, the underside of your hood and inner fender wells with a sound-absorbing ceramic or rubberized coating. For the ultimate in sound, heat and vibration insulation, build a fiberglass "second skin" for the inside of your car's body tub and roof (about an inch away from the original surface) and inject insulating two-part foam between them.
Assemble your kit as per the manufacturer directions, but take the extra step of inserting greased rubber washers and insulators behind every bolt, body mount and chassis mount where it will not affect structural integrity. This will go a long way toward reducing noise and vibrations transmitted into the cabin.
Utilize polyurethane suspension bushing everywhere but in the control-arm-to-chassis pivots, where you'll want to use standard rubber bushings. While squishy rubber bushings won't help your handling any, they will help to bear the brunt of vibrations transmitted through the road and into your rear-end.
Use quality weatherstripping around every single joint in the body tub whether or not it's called for or even included. If your kit doesn't offer provisions for air conditioning, install a stand-alone aftermarket unit from Vintage Air or Nostalgia Auto Parts.
Install an adjustable Praxis air suspension package. This propriety system gets stiffer as it gets lower, and softer when set higher, giving you a pillow-soft ride and plenty of ground clearance when called for and a low-slung, race-spec setup when you need it.
More Articles
Photo Credits
photo_camera low grey american supercar image by Christopher Nolan from Fotolia.com